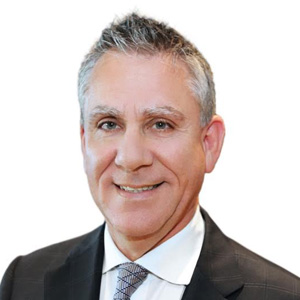 Steve Aliferis, President
The dynamics of the payments infrastructure industry has seen revolutionary changes in recent times. Some being — financial inclusion and the increasing acceptance of cashless payments, increasing concerns about payment security and personal data protection. In mature economies, similar concerns over increased payment and system complexity, scalability and cross-border trade, and payments in an increasingly protectionist economic environment have been witnessed.
In the current scenario, the need and the demand for a committed player seeking to ease financial transactions are paramount. Verifone, the financial services company is one such player 'committed to simplifying complex payment systems and making it easier to add new payment types and channels in the future securely.' Verifone strives to be a whole business, open and ready to take on new challenges, as well as explore new possibilities. The company aims to design payment solutions for today and tomorrow and make their clients secure in the process.
The US-based company is transforming everyday transactions into opportunities for connected commerce. With approximately 30 million devices and terminals deployed worldwide, it is connecting payment devices to the cloud—merging the online and in-store shopping experience and creating the next generation of digital engagement between merchants and consumers.
A market leader in the payment space for the last 35 years, the company operates in more than 150 countries and processes more than 5.4 billion transactions annually and deploys nearly 40 percent of the world's payment devices. With innovation being a key part of their venture, the firm is driving the evolution of smart commerce for the connected world forward by offering products and services that will usher in a new payment industry landscape.
Being an industry leader in multi-application payment systems deployments Verifone categorizes its product repertoire into Integrated POS solutions, Mobile POS devices, all-in-one countertop and pin pad POS devices, portable and transportable payment solutions, and unattended payment. Using the 'build once, port multiple' framework, it ensures economy and fast scale deployment when merchants want to test and run apps on a mix of devices allowing a multi-device and flexible ecosystem.
Verifone strives to be an inclusive business, open and ready to take on new challenges, as well as explore new possibilities
The firm also focuses on design and the user experience to evolve the role of POS technology to enhance the merchant-consumer interaction.
Verifone enables a whole commerce experience by providing a secure transaction-processing solution, delivering a fast, flexible, and scalable payments infrastructure all while ensuring that all data is fully protected. The firm provides integrated solutions and services such as, payment and security services, device services, omnichannel commerce services, and app marketplace. The firm is at the forefront of cashless payment solutions that support consumer tech adoption, working closely with its partners to enable the most relevant and best-suited payment capabilities across the world.
With a team of excellent software developers, Verifone has been collaborating with big brands such as such as EMVCo and its member companies as well as many domestic payment schemes worldwide, to support the implementation of new payment technologies and leverage Verifone's vast distribution channel.
In fact, Verifone has led with multiple industry-first software kernels to make sure that new contactless payment options are quickly available to merchants to offer consumers . For instance, RuPay in India, J Speedy and FeliCa in Japan, and MEPS in Malaysia.
Verifone continuously works to help merchants around the world accelerate their vision for building and moving towards a cashless infrastructure of service-rich mobile and contactless payments. A case in point is of Chinese visitors to the UK being able to enjoy their shopping experience using Verifone's services. With the Verifone e355 mPOS deployment and Alipay (operated by Ant Financial Services Group) acceptance, Beaver Brooks in London's Westfield shopping centre in Stratford aimed for scale, security, and speed that enabled their Chinese customers to walk into a store while traveling abroad and pay for purchases using the Alipay App— just like they do in China. Payments, commerce, and personal communications are converging, as are the experiences of online and in-store shopping.
Steve Aliferis, President, Asia Pacific states, "We anticipate the mass adoption of smart devices to impact how quickly the region's countries adopt advanced payment options such as mobile wallets and peer to peer payment apps." Further adding, "There is an increasing demand for new payment models to appeal to the younger generation which is increasingly choosing innovations that are convenient and secure. These customers are the key to not only bridge the gap between cash and cashless payments, but also to leapfrog to advanced technology adoption. The next generation of Verifone devices is ready for this new reality."