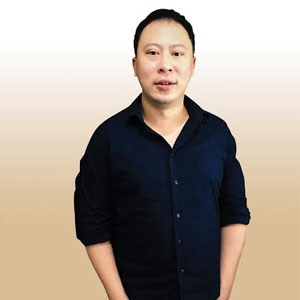 Titan Cheng, CEO
Shuffling through the research papers of Satoshi Nakamoto— the anonymous pioneer of bitcoins and Blockchain Technology—a group of individuals stumbled upon an idea that would usher the next generation of digital payments in Taiwan. They founded BitoEX in 2014 and introduced the first bitcoin wallet into the island. "We believe that for the financial system in the future, the only way to attract users would be to simplify the payment process using novel technologies," affirms Titan Cheng, CEO, BitoEX. The company exploits Blockchain technology's decentralized and cryptographic attributes to build a highly secure, versatile, and convenient payment solution that facilitates cross-border payments.
To start availing the company's services, an individual has to apply for a BitoEX debit card first. The card is a bitcoin-transactional card that allows users to perform overseas withdrawals, cross-border purchases seamlessly. The user's family, for instance, can buy bitcoins from BitoEX-affiliated local convenience stores or through the company's web ATMs while staying in a different country from that of the user. The purchased bitcoins get automatically deposited in the user's personal bitcoin wallet and he/she can now simply walk down to any ATM and withdraw the required cash using the BitoEX debit card.
However, the challenges on a broader perspective are not simple as encountered on an individual user basis and simple debit cards and e-wallets won't be sufficient for merchants who process thousands of transactions daily. For global organizations, the challenges scale up as payments have to be made in multiple modes that thwart security. The web-based BitoPay platform eliminates vulnerabilities and multi-transaction mode obstacles by empowering merchants to accept payments seamlessly in bitcoins, eventually assisting an organization to expand its global customer base.
BitoEX exploits Blockchain technology's decentralized and cryptographic attributes to build a highly secure, versatile, and convenient payment solution
The company builds its comprehensive solution encircling three distinct features facilitating manageability and controllability for any end user while performing a transaction. The solution integrates various applications for mobile payment gateways, foreign remittance, and versatile and smart purchases that speed up transactions and reduces in-process cost. Accompanied by Blockchain's unparalleled security characteristics, the platform embeds multi-level security standards with offline encrypted servers, HSM security system, and A-class SSL certifications. The solution's flexible API links to multiple banking services, international payment platforms, and connects to various convenience stores.
Versatile cross-border payment functionalities of BitoEX's platform simplify foreign remittance services of any organization. Workers employed in foreign countries find it challenging to go out to banks and remit their salaries back to their home nations, owing to complex international payment services. However using BitoEX's application developed on Blockchain technology, the workers can easily remit the money by buying bitcoins with cash from any convenience store within minutes. The worker's family can then receive the remittances within a couple of hours at their homes.
BitoEX took up a bold decision at the time of its inception by introducing the concept of mass digital payments using bitcoins at Taiwan. It's relentless efforts resulted in a solution that linked around ten thousand convenience stores in Taiwan in two years with a complete data trading risk control system for bitcoin-enabled payments. Since then, the company has evolved into one of the largest enterprises in the digital payments market, connecting millions of merchant stores around the globe. However, for BitoEX, this is only a start, as it envisions providing KYC documentation, AML, liquidations, and other operations under one integrated solution. This, Cheng states, would enable his company to play the role of a complete system provider, allowing governments, banks, and fintech enterprises to leverage BitoEx's infrastructure to focus on their business applications.