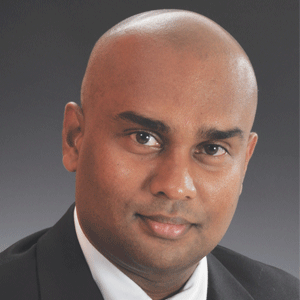 Dhushy Thillaivasan, Founder & COO
The rise of contactless payment solutions has triggered a move away from cash transactions and traditional banking methods, giving rise to an ecosystem that avoids standard banking infrastructure.
By setting new standards for digital commerce and payment processes, these solutions are influencing the payment market on a large scale and motivating entrepreneurs to build a set of advanced payment solutions.
Perceiving this trend, in 2009, a group of tech experts, with the aim to develop the best-in-breed contactless payment solutions, stepped forward. Investing their extensive knowledge, hard work, and patience to build a suite of secure contactless payment products, using technologies such as NFC, they founded Silverleap. Designed with state of the art technology and proprietary patent pending security infrastructures, Silverleap offers secure, cost effective, and convenient payment solutions, for contactless, mobile NFC, and QR options.
Among Silverleap's proprietary product portfolio, ZAP and TRAQ are two significant solutions. ZAP is a virtual contactless card in a mobile device, capable of securing both stored value and tickets. A ZAP mobile virtual card can work offline, together with an offline reader, whilst remaining fully secure, by using a multi-layered security architecture combined with risk management. TRAQ, on the other hand, can securely acquire transactions from any suitable Android payment device. Deployed either in the cloud or on premises, TRAQ connects to Silverleap's network based core settlement services, or to any other third-party settlement solutions. TRAQ can also incorporate a state of the art Device Management Platform Solution to manage all aspects of the payment device, including cryptographic personalization and management.
Silverleap's solutions are flexible, modular, and interoperable, and can be used as a whole system or a subset of modules
The company's offerings also include a number of certified payment devices that can connect to TRAQ straight out of the box.
JUICE is another Silverleap solution, created to remotely update stored value cards in a fully secure fashion. This is done by embedding the card update logic inside a secure HSM sitting in a secure datacenter. This creates the flexibility to perform any card update remotely, including personalization, card 'top-ups', and much more.
Silverleap's solutions are flexible, modular, and interoperable, and can be used as a whole system or a subset of modules, allowing customers to pick and choose according to their requirements. "We use network based Hardware Security Modules, Secure Key Distribution mechanisms, the latest generation of secure contactless cards and phones, all combined with enterprise grade transaction processing," says Dhushy Thillaivasan, Founder and COO of Silverleap. All the communications that our products use are encrypted end-to-end, using the latest strong encryption methods. It also strives to stay up-to-date with all aspects of cryptographic developments relating to payments and mobile. The company also offers a range of business models to its customers that allow flexible engagement with Silverleap.
According to Thillaivasan, there's a strong drive in emerging economies to move away from physical cash— empowering the large unbanked population to perform electronic transactions both locally and remotely. By tracking this shift, Silverleap is looking forward to excelling in its field of specialization. The company is presently working on automated remote deployment of acceptance terminals which includes secure personalization, configuration updates, and activation. Silverleap is also venturing into the secure cloud-based deployment of all server-side components, so relieving its customers from hosting their solutions and investigating the integration of blockchain technology. By constantly tracking and anticipating trends and demands in emerging economies, Silverleap remains at the cutting edge of payment developments. By innovating around these traditional payment methodologies, Silverleap contributes to advancing the whole world of digital payments.