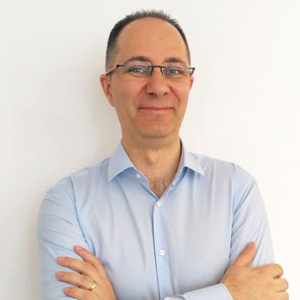 Regis Vidal, CEO
The world is moving towards a cashless economy. Arguments for and against the latest financial conundrum are running across different media channels, and with each passing day the cry for a safe and secure payment gateway system grows louder and louder. A case in point for the desperate need for a reliable online banking system was cruelly felt last year in India with the Government's premeditated, but abrupt enforcement of demonetization for eight weeks across the nation. With deliberate efforts to hasten everyday transactions toward online execution, safe payment gateways were under tremendous pressure to deliver. Not helped by the lack of competent players, the dire effect of demonetization remains and the march towards online banking continues to be a struggle in India.
Taiwan, though, has its own capable third party payment expert, BaiAn - a Secure, Global, and Multi-Currency Payment Service Provider that designs and offers tailor made solutions to European and Asian e-commerce merchants.
BaiAn, an international payment gateway and e-commerce facilitator, was founded in 2011 with the sole aim of creating customer centric payment solutions, and helping e-commerce merchants to expand their market to other countries and continents. With its banking network spread over large parts of Europe and Asia, BaiAn has been hugely successful in developing all-inclusive solutions. BaiAn's strength comes from its core team composed of payment professionals, engineers, and developers who strive everyday to go that extra mile to develop a better gateway system. The firm acts as the trusted and professional intermediary between customers, e-commerce merchants, and banks, understanding the needs of each party and offering value-added solutions to satisfy all partners. BaiAn processes payments via credit card, debit card, and alternative payment methods, while ensuring that customer data is encrypted and secure. Focusing on its chief mission of making online payments hassle free for e-commerce merchants and customers, BaiAn helps to increase and secure online sales by offering added value tools and features to merchants.
BaiAn was founded with the sole aim of creating customer centric payment solutions, and helping e-commerce merchants to expand their market to other countries and continents
With mobility having a huge impact on the global economy, payment gateway companies need to be on the same page as the latest mobile trends, and deliver suitable and appropriate solutions. BaiAn boasts of a large choice of mobile friendly features to support merchants who need MOTO services, or to accept payments on the go with a virtual terminal. Their robust and flexible payment gateway is PCI DSS Level 1 compliant, and has switching and cascading capability. It supports different currencies and payment methods, as well as 3D Secure, subscriptions, and partial captures and refunds. On BaiAn's user-friendly UI, merchants have access to advanced statistics, and real time transaction reporting.
BaiAn puts in rigorous ground work and provides an advanced antifraud system. Along with real time fraud detection and 3D Secure, the firm has a dedicated support team for end-customers that handles disputes and prevents chargebacks. The gateway supports multi-level restrictions that can apply to payment methods, transaction operations and amounts, IP address, and so on. It detects proxy, does velocity checks, compares card bincode to customer country of connection, billing and delivery address, among other things. Along with its e-commerce plugins - Shopify, Magento, WooCommerce, PRESTASHOP, Lime Light, and more, BaiAn also offers seamless integration and simple APIs.
A fine example of BaiAn's customer-centric approach is the case of one of their customers who had difficulties selling accessories overseas. BaiAn opened a solution specifically for this seller in Europe, and used its routing and cascading system to redirect the European cards to this solution. It improved the acceptation rate, hence the foreign sales, by 20 percent.
The firm, part of PayXpert, a European group with a physical presence in six countries, plans to extend its payment solutions across borders and seas, and to strengthen its position in Asia, especially in Taiwan. By integrating more alternative payment methods and enabling more currencies and features, BaiAn aspires to be with its customers wherever they go, to complement their business development.