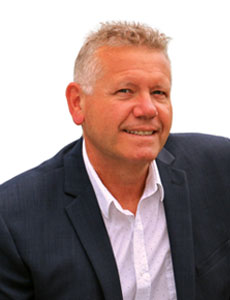 Lance Wickman, CEO
Billing and collections is an often-undervalued 'moment of truth' in the overall customer experience that just cannot be ignored any longer. Many companies are leaving no stone unturned in making their front-office sales and marketing processes more sophisticated. A 2014 Gartner report stated that a whopping $24 Billion was spent by enterprises across the globe to strengthen their CRM abilities. However, little is being done to improve the traditional bill presentment, bill payment, and collection systems that are widely under-serviced and fractured. Most customers, traditionally, have been receiving bills either in the printed form or as a pdf via email – which require download and are not very useful for the recipient. To make a payment, they must log into their own internet banking or a standalone payment portal, then enter their credentials and bill details, which is inefficient and time consuming. Any billing or payment issues require the payer to contact the billing authorities or a customer care centre for assistance.
OfficeTorque, has been striving towards making bill presentation, bill payment, and collection far more convenient than it's ever been in the past. Lance Wickman, CEO of OfficeTorque, believes that bill payment should be as easy as an e-commerce transaction. 'Pay Now' options are becoming more common, but who wants to Pay Now when the bill is not due to be paid for some time? Customers want flexibility in how they pay – including both credit card or bank transfer, and most people want to be able to quickly and easily set up a future dated payment for on, or around, the due date. All these concerns, or rather payment discomforts, paved the way for OfficeTorque's Financial Relationship Management (FRM), a solution devised to integrate the bill presentment and payment processes, with sophisticated collections workflow and communications. FRM is similar to CRM but is uniquely targeted at the back-office credit to cash cycle processes. It combines intuitive 'self-help' functionality for end customers with the latest in automated AR for collection efficiencies, to deliver a true win-win.
The amount of time the credit team have to spend doing manual follow-up work, is typically reduced by 50 - 75 percent
OfficeTorque's interactive iBill and 'self-help' Portal, has eased the tedious process of bill payment significantly, for both businesses as well as end users. A user can view the iBill, pay the amount and even raise a query by simply clicking embedded links into this one-stop shop client interface, eliminating the need to visit another platform exclusively for payment. This intelligent interface also facilitates the payment of multiple bills in a single instance – a payfile report is issued providing easy invoice matching and allocation for the biller and confirmation for the payer. Also, users get to select the desired payment date, the payment method, and even store their payment authorization for future use, features most online transaction portals do not offer.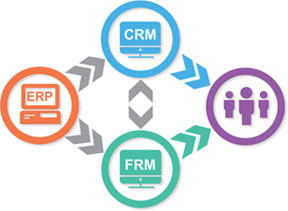 From a business perspective, a company which adopts FRM, not only makes payment more convenient for its customers but also facilitates better AR management by significantly reducing the need for cumbersome manual approaches of calling up or emailing customers to remind them of the amount to be recovered. OfficeTorque's solution instead issues automated payment reminders to customers based on the desired timing and conditions. They can create different escalation workflows and communications for as many different customer profiles as needed. The automated 'low cost touches' offered by Office Torque's AR management system is very efficient and proactive in retrieving payments from customers, as compared to the traditional manual follow-up approaches.
In addition, the query and dispute management workflow engine ensures transparency and rapid resolution of any legitimate transaction issues plaguing customers.

Talking about OfficeTorque's success in easing bill presentation and AR for its clients, Wickman says, "Our customers are achieving 95 percent collections without making a single phone call. The amount of time the credit team have to spend doing manual follow-up work is typically reduced by 50 - 75 percent."

The Australian division of the photography and imaging giant, Fujifilm, and the Australian online car-selling platform Carsguide, are two such clients of OfficeTorque, who have benefited immensely from the FRM platform. Fujifilm, decided to augment their aging ERP system with the latest in CRM and FRM offerings. In addition to the Sales-Force CRM to assist their front-office activities, Fujifilm also employed OfficeTorque's FRM to enhance its back-office billing and collections, resulting in a unique Total Customer Relationship Management system. The amalgamation of FRM with the existing system provided FujiFilm a wide range of benefits, such as a very intuitive credit management, greater insight, and better management of outstanding invoices.

Apart from paving the way for convenience in online payment, OfficeTorque's PCI Compliance Review helps businesses to ensure credit/debit card transactions are secure and insulated from vulnerability to cyber attacks or fraud. The organization adheres to the Payment Card Industry Data Security Standard (PCI DSS), a benchmark adopted by many organizations to prevent fraudulent practices. One of OfficeTorque's observations was that many businesses still retrieved customer payment credentials over the phone or through emails, often exposing confidential data to risks.

OfficeTorque will continue to drive the boundaries of integrated payment solutions and is already progressing block chain based payment options. Lance Wickman opines that continued innovation combined with a growing awareness of Financial Relationship Management (FRM) as the next frontier in customer experience, will result in significant improvements in the way businesses manage the post-transactional relationship with their customers, and get paid sooner.