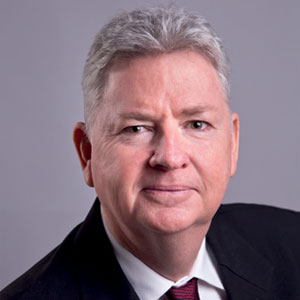 Darren Box, Director
Owing to their busy schedule, the very idea of handing money to children is not a comfortable one for most parents while contemplating about their child's well being, on-campus purchases, and hygienic food habits. Children often lose money, consume questionable food with their allowances, and may succumb to bullying when seen with money. This alarming and uncongenial predicament prompted one of the veterans in the cashless payments industry to bridge digitalization, cashless payments, and schools into a smart ecosystem for healthy student life—Vertical Payment Solutions. The firm took a valiant stride that not only simplifies cash management within a campus but also allows parents to govern their ward's spending habits.
"We aim to make campus payments simple and fast. With our cloud-based suite of applications, we are pushing towards a smart campus ecosystem where children can use various cashless payment services for on-campus purchases while providing parents visibility over the transactions," says Darren Box, Director of VPS. With the company's mobile application, parents can monitor their ward's campus purchases—allowing them to regulate spending and gain control over what their child eats at school. If a child is allergic to a particular type of food, parents can remove such consumables from the menu available to their child at the cafeteria and canteen: This allows the child to order food at the campus and return to the daily routine without hassle or delay. Internally, the smart campus ecosystem facilitates a congenial atmosphere for students and school staff, right from the initial stages of inventory management (for caterers, uniform suppliers, and stationary vendors, etc.), quality control, and data management systems.
We are pushing towards a smart campus ecosystem where children can use various cashless payment services for on-campus purchases while providing parents visibility over the transactions
The company's Campus 3.0, a cloud and mobile platform, is a digitized entity that governs the cashless payment suite of solutions and services; Campus SmartPOS is the POS (Point of service) applications hosted by the platform for various school-related transactions. With a single sign-in account, students and parents can benefit from an array of schooling applications offered by Campus 3.0 that streamline multiple processes such as e-lockers, visitor and attendance management, student and staff tracking, event management, e-store, online meal ordering, online school shop and RFID library plug-ins. All in all, Campus 3.0 optimizes cash management throughout the ecosystem, serving as a single point transaction for both students and school management.
As a case in point, Darren talks about one of their recent endeavors—a school in Japan requiring a biometric approach to cashless and cardless payments. Branched across different parts of the city, VPS's client was in need of a unified cloud hosting— remotely accessible from any branch. VPS aggregated their product portfolio to expedite numerous features sets of their client and culminated the same into a singular data model. Using biometric authentication as the mode of transaction, the company connected discrete terminals into the data model and delivered a consolidated version of their software suite.
Along similar lines, another unique value proposition brought to the table by VPS is simulating their product portfolio using sandbox strategies, allowing their clients to familiarize with the company's offerings through training sessions. "The training sessions allow students and school management to understand utilitarian and practical aspects the applications, easing their journey towards a full-fledged smart campus ecosystem," adds Box. The sandbox strategy is for enterprise clients only. Following up with a recent overhaul of their solutions and services, VPS continues its discovery and exploration into sectors that foster cashless payment strategies.
Campus 3.0 Express product can be completely rolled out over the air without the need for expensive onsite training and installation. We have designed and developed Campus 3.0 to be in line with modern SaaS stratergies that limit the need for complex hardware and implementation costs.