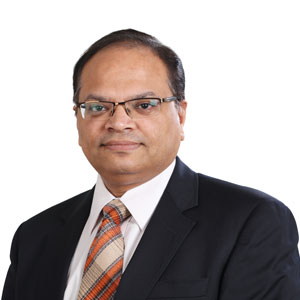 Shashidhar Kanukolanu, CEO
It has merely been a little over two years since India-based digital payment solution provider, Swipesumo, started its journey. In the short yet eventful span, the organization has already amassed the trust of more than 60000 merchants, predominantly small and medium enterprises, and approximately 140,000 customers. The prime reason behind the company's astounding success is its commitment towards equipping businesses with affordable, transparent, and innovative digital payment solutions. "Our company's aim has always been to substantially reduce the transaction costs for merchants and customers alike. Adoption of our own infrastructure has helped clients in successfully conducting transactions with substantial reduction as compared to other merchant aggregators," says Shashidhar Kanukolanu, CEO, Swipesumo.
An alumnus of MIT Sloan School of Management, USA and Certified Public Accountant, USA Shashidhar's comprehension of shortcomings in the sphere and adoption of unique strategies to address the challenges has been crucial in catalyzing the company's growth. While most payment solution providers today offer standalone payment solutions, Swipesumo has contrasted itself by bridging the gap by offering different systems such as mobile point-of-sale, mobile wallet, and payment gateways under a single roof. In addition, the company has been investing in new technologies and own state-of-the art EFT Switch infrastructure which further differentiates it from the string of companies in the space.
Swipesumo has garnered significant visibility in recent times for its flagship product, SWIPAY. This unique payment platform, targeted at both customers and merchants, can be accessed through a dashboard tailored for workstations and can also be installed on mobile phones.
In current favorable digital payment ecosystem wherein more and more people are opting for non cash modes of transacting, Swipesumo sees a huge opportunity in Indian digital payments landscape. Apart from offering host of payment solutions, we strive build our solutions with an eye on Financial Inclusion to Indian Consumers.
From a merchant's perspective, the SWIPAY application facilitates seamless migration of subscription customer base, product and service uploads, and generates the bill based on service usage. On the other hand, SWIPAY platform enables customers to pay their monthly bills for a wide range of utility services, including milk, through a single interface in a hassle-free manner. Apart from being a "multiple services, single sign-on" interface, Swipesumo offers several additional advantages. For instance, the application accurately generates an automated bill, accommodates modifications in subscription plans and requires little manual intervention. The digital payment application undergoes monthly enhancements and has evolved significantly since its launch in mid-2016 as a result of these iterations.
In the wake of cyber vulnerabilities, Swipesumo has incorporated several security features to shield critical user data from threats. The fact that SWIPAY transaction data is stored in encrypted form in private servers makes it significantly reliable as opposed to other digital payment solutions which primarily rely on third-party storage services to store confidential data. And to maintain world-class standards of financial data protection and privacy the company also adheres to the PCI-DSS.
The CEO predicts the Indian digital payment economy to scale a whopping $ 1 trillion mark by 2020 and opines this upswing would amplify the company's growth significantly in the near future. The astounding success has motivated the company to transcend boundaries and is planning to cater to regions beyond its home turf in the months to come. "A comprehensive study conducted by our team revealed the scope of profitability in South East Asian countries like Sri Lanka, Bangladesh, and Indonesia. Hence, we are striving to capitalize on the business opportunity in these regions, gain visibility, and eventually thrive," concludes Shashidhar Kanukolanu.