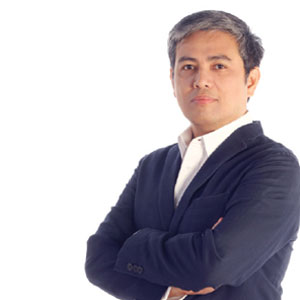 Josephine Romero, CEO
Digital payments are disrupting the payment landscape worldwide, including Asia; however, when it comes to the Philippines, which is a large country of 105 million, the payment landscape is predominantly driven by cash payments. "Due to insecurity, cash payments seems to be the preferred mode of payment for even online purchases leading to problems like fraud and unfulfilled orders," says Dominick Danao, founder and chief product officer of Magpie. Adding to the numerous challenges associated with cash payments is that handling these transactions is an expensive process. Founded with the idea to simplify digital payments, Magpie is at the forefront of redefining digital payments through its unique technology, software, and approach, and it is focused initially on the huge Philippine consumer market and merchant population. "Since 2012, Magpie has been on a journey to optimize the online payment process with a focus to make digital payments easy for merchants and buyers alike," says Danao.
Magpie enables clients to digitize their payments by providing APIs and web-based tools. Using APIs, software developers can design the payment solution around their own brand and usage. Danao cites an instance of an on-demand valet parking app, Fetch that leverages Magpie for their online transactions and initiate 'zero-click payments.' On the other hand, Magpie's web tools empower a middle tier developer to quickly implement a seamless checkout experience. Through the company's pre-built payment tools, developers can create custom-built payment solutions.
Magpie is the Swiss Army knife for digital payments. It's that simple, easy-to-use tool that solves many a company's complex payment problems
The company also offers its recently released PayTerminal, an app which allows customers to pay using their cards without interacting with a card machine especially for clients without in-house technical expertise. This cuts the time of the transaction for customers and merchants. "PayTerminal is like any other mobile app with an easy to use interface allowing merchants to download, sign up, and start collecting payments with few clicks," says Danao. Through its diverse tools and apps, Magpie is participating in the digital transformation of the entire economy.
Currently, Magpie caters to the small and medium business market, as Danao believes that big companies already have it nailed. A testimony to Magpie's efficiency in the field is a company collecting highway tolls. The company did not have a way to top up their customer's highway account while they were on the highway; they had to go to a store and top up in exchange for cash. This created problems for customers who ran out of credit and could not exit the highway. With Magpie, the highway company was able to write their own software allowing their customers to top up at anytime in the middle of the road with an internet connection saving their customers from inconvenience. "The highlight of our technology is that it can end any payment problem by simply bringing the digital aspect to it," says Danao.
The reception to Magpie's seamless payment philosophy has been incredibly positive from merchants as well as banks. "We've had a lot of conversations with leading banks in the country to enhance their digital payment offerings." Though operating in a space with extensive regulatory requirements Magpie has made a lot of headway in a short period of time. He explains that the company will add new capabilities to its existing portfolio by integrating with the emerging digital wallets like Coins.ph, a mobile wallet that also allows users to trade, buy and sell bitcoins as cryptocurrencies. The company will also allow merchants to accept various digital currencies enabling them to reach out to a wider market. He added, "Magpie is the Swiss Army knife for digital payments. It's that simple, easy-to-use tool that solves many a company's complex payment problems."
From a geographical standpoint, Magpie plans to expand further into the surrounding areas of the southeast Asian market to lead the digital revolution away from cash on delivery payments.