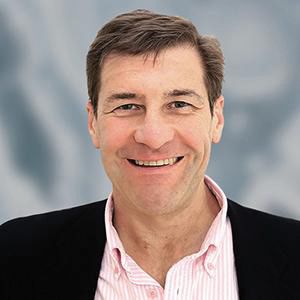 Jon Prideaux, Chief Executive Officer
The past couple of years witnessed a massive surge in online shopping as consumers are offered a much broader range of products at their homes' ease. The pandemic only aggravated the situation where businesses were forced to digitalize their operation and sell online. This scenario has provided businesses with several opportunities. Enterprises are now open 24/7 that led to reduced overhead costs and broader reach. However, companies still need to offer their consumers a user-friendly shopping experience and secure payment process. Businesses need to employ a reliable payment solution that must be fully functional, readily available, and safe. Boku Inc. (LON: BOKU)—a California-based carrier commerce and mobile identity solution provider—is enabling businesses to harness its secure payment solutions and ensure customer satisfaction.
Boku utilizes 177 mobile network operator connections worldwide to verify user identities, execute payments, simplify everyday mobile interactions and provide seamless digital operations. Its platform is used in over 59 countries which handle over 815 million verified transactions annually, hence becoming part of the 5 billion US dollars digital economy. Brands such as Apple, Discover, Facebook, Google, Microsft, Netflix, Sony, Spotify, Uber, and Western Union currently employ Boku's platform.
Boku enables businesses to acquire new paying customers and grow their sales with Carrier Billing and Mobile Wallets. Carrier billing is the most easily accessible digital payment allowing anyone to pay as long as they have a mobile phone. It can be used by users who are unable or unwilling to use conventional payment methods such as credit and debit cards. Boku's platform empowers businesses to serve a maximum number of consumers. Mobile wallet is another popular payment method that allows users to add balance to it and then pay off bills whenever they wish without needing a card or bank account details. Boku's seamless solution enables several payment wallets to accept mobile payments seamlessly and empowers consumers to utilize a payment wallet of their choice.

Boku offers an innovative Mobile Authentication solution that secures business accounts and prevents account takeovers (ATOs) and synthetic identities. Instead of sending an OTP (One-time-password) that can be stolen or making users install mobile applications, Mobile Authentication verifies mobile number possession directly on the device by utilizing built-in connectivity to mobile operators' wireless networks. Boku's Digital Identity Proofing verifies a user's name, address, and phone number. It enables a two-factor ID authentication process that is user-friendly and safe and is excellent protection against synthetic identity. Businesses or organizations who want to screen their users before expensive KYC verification can use Digital Identity Proofing to screen out suspicious applicants in a cost-effective manner. This solution also detects online impersonations.

In December 2020, Boku launched Direct Carrier Billing with Microsft and Vodafone in the UK, the Netherlands, and the Czech Republic. This partnership enabled Vodafone subscribers to seamlessly and securely conduct online cardless payments across Microsoft's Xbox and Windows stores. Gamers could check out faster using just their phone numbers. The partnership also expanded Microsoft's sales among Vodafone subscribers. Boku is delivering innovative and practical solutions to merchants and carriers worldwide and supporting their complex business needs. Tremendous revenue for FY20 with a growth of 20% only indicates that Boku will continue to provide its solutions to several other major brands.