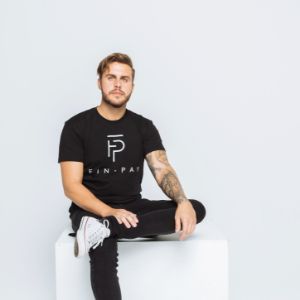 Ian Parke, Founder and CEO
A few years ago, plastic cards were at the helm of payment technology. Instead of paying by cash, a consumer would take out a shining card from their wallet and swipe it at the retail counter to complete the transaction.
However, this is no longer the scenario now. Consumers have evolved from swiping cards to making payments digitally through their smartphones. In fact, it is not far-stretched to say that we are living in the era of contactless cards, virtual wallets, and cryptocurrencies.
But when it comes to the payment processing technology side, the wheel of innovation hasn't rolled at the same speed. To this day, many merchants still use traditional checkout hardware and software solutions that are suitable only for credit or debit card payments. Even if a retailer wants to make provisions for the latest and up-and-coming payment methods, they only end up working with a patchwork of different checkout solutions. And those who intend to avoid the hassle of it altogether eventually limit themselves from attracting new customers.
So, how can merchants untie this 'Gordian knot?'
FIN-PAY Technology—offering the world's first unified payments platform— has the answer. "We provide a frictionless digital processing framework to facilitate faster global payments across all borders on multiple platforms," says Ian Parke, founder and CEO of FIN-PAY.
The payment platform is simple to set up and operate. Merchants and other clients can effortlessly download FINPAY's application on their near field communication (NFC) enabled Android devices and start accepting payments from contactless cards, QR codes, and even cryptocurrencies. This provides a cost-effective alternative to legacy and traditional hardware/software solutions.

Especially, the company's foreign exchange payment solution for individuals and enterprise-scale businesses, FINPAY FX, makes cross-border transactions a seamless affair. It can easily integrate into existing payment infrastructures via API. Whether businesses are tapping into international markets, looking to get a better deal on their foreign exchange rates, or running a subscription-based business, clients can transact globally in over 130 countries with FINPAY FX. "Our foreign exchange solution lets clients transact anytime, anywhere in the world," adds Parke. Businesses can also offer traditional foreign exchange functions to customers using FIN-PAY FX and effectively manage their cross-border trading risks.

Further adding value to such robust functionalities is FINPAY's excellent partnership philosophy. The company works hand in hand with its clients to understand their business. "Because at FIN-PAY, our customers are at the heart of everything we do, and we ensure our clients are getting the best deal possible for their business operations," shares Parke. Besides, FIN-PAY also partners with banks and other debit and credit card payment processing companies for delivering opportunities to their expanding partner network.

A testament to the company's prominence in the fintech space is the mark it has made in the payment sector. FIN-PAY has secured eight master license agreements signed across the APAC jurisdiction in less than six months. Backed by a key hardware provider and six technology and distribution partners, the company is making giant strides in innovation. The company has developed 20 QR payment methods for integration to date, making the transaction journey easier for its clients.

Thus, powered by its contributions and collaborations, FIN-PAYis now poised to pen a new chapter of innovation in the payment space. Moving forward, the company will strive to facilitate seamless functionalities to all its clients. For this, FIN-PAY is continuously enhancing both its technical prowess and market-reach. "With our solution quickly gaining traction in Australia, we are now looking forward to establishing new partnerships with key fintech players in the coming months," concludes Parke.