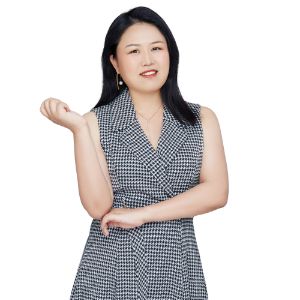 Lanny Yang, Co-founder and EVP
With the rapid economic development in the past few years in China, more and more businesses are conducting cross-border business transactions, transforming from a local to cross-border business model. However, this business transformation has given rise to many concerns such as financial losses associated with account embezzlement, missing credit data and risk management for many of corporations. Those concerns have impacted SMBs for whom risk management is crucial since they have relatively low awareness of risks. Moreover, it is imperative for globalized businesses to work with various payment service providers to support local processing needs. Needless to say, this is a complex process that requires significant monetary investment.
Enter Oceanpayment
The company provides global digital payment solutions and services for cross-border B2C (B) businesses. "Oceanpayment's solution ensures that only simple integrations are needed for merchants to support their transactions processing across different countries," said Lanny Yang—Co-founder and EVP, Oceanpayment. Established in 2014, Oceanpayment has been successively certified as the acquirer and payment facilitator for Visa, MasterCard, American Express, Discover, Union Pay, and JCB. In 2017, to cater to the rapid development of the Hong Kong market, Oceanpayment became a certified acquirer for WeChat Pay and Alipay. The company has also completed a strategic partnership with Nets in Singapore to enhance its local payment service. In 2020, the company strengthened its digital wallet service by becoming the certified service provider for ApplePay and GooglePay. "Our goal is to enhance user experience and increase merchant revenue making cross-border payments easier," said Yang. Oceanpayment platform is managed by professional technical and operational teams. The platform supports more than 500 payment products worldwide and it is serving thousands of merchants with a monthly transaction reaching volume of $500 million. Oceanpayment supports alternative payment solutions in a variety of transaction currencies, and can conduct local settlements in their respective countries. Its localized operation and technical capabilities help merchants save time and costs, minimize exchange rate risks, and achieve centralized reconciliation.
"More and more companies overseas and from Hong Kong are actively expanding to China. However, many overseas payment service providers do not have an in-depth understanding of China's local payment landscape. Being an organization comprising talent from Hong Kong and China, we have extensive understanding of the Chinese culture, trade structure, and consumption habits," said Yang.
Our goal is to enhance user experience and increase merchant revenue making cross-border payments easier
Oceanpayment's O2O solution is combined with global payment products, giving full play to its omni-channel payment, solution customization, and localized operation capabilities. Nowadays, consumers prefer the flexibility of shopping anytime, anywhere. Oceanpayment's solution makes it possible for companies to go beyond physical space. "We help companies to reach and serve their clients in an online platform/omnichannel while enabling a seamless connection between platforms with a consistent payment experience," said Yang. This solution allows customers to enjoy a worry-free shopping experience and shorter queue time at the same time, so it has become the preferred payment method for traditional offline business. It provides contactless payment, application payment and point-of-sale payment solutions, supporting all major credit cards and e-wallets. By providing customers with an excellent buying experience and seamless integration of merchant's membership base and related social media channels, Oceanpayment can help merchants increase sales and customer loyalty. Even if customers have left the store, merchants can still push advertisements through APP and social media to notify them of the latest promotions and product releases, thereby driving an increase in purchases. For merchants who want to expand their online business, Oceanpayment's integrated gateway offers a large variety of payment methods to meet consumers' personal preferences. Also, its payment integration solutions— compatible with a wide range of key ecommerce platforms, will enable merchants to setup their online stores with payment processing capability quickly. In online stores, merchants can guide digital shoppers from online stores to offline physical stores by clicking and collecting these two options. In addition, Oceanpayment's efficient inbuilt payment capability makes repurchase fast and simple. In addition, its risk management model targets a wide variety of transactions in different industries, and uses an operating framework to comprehensively monitor transactions through the system. Closed-loop risk prevention methods can save 99% of transactions.
Since its establishment, Oceanpayment has maintained business collaboration and/or strategic relationships with nearly hundreds of financial institutions worldwide and has established a massive cross-border industry database that can systematically analyze merchant data in multiple dimensions, to help merchants optimize transaction data. Especially during the pandemic, Oceanpayment has partnered with many mainstream e-commerce platforms and open source shopping carts, such as Shopify, Shopline, and WIX, can provide a direct payment plug-in. Merchants can quickly launch online platforms and start accepting all major accepted cards and alternative payment options. They can also use Oceanpayment's O2O solution to promote online and offline channels integration. Furthermore, since the majority of customers for the Hong Kong and China-based merchants are in mainland China, Oceanpayment can also help to develop the WeChat Mini-Program malls and the Official Accounts for the customers to not only buy Hong Kong or overseas products while relaxing at home, but also receive the latest promotional information.