Bastion Payment Systems: A Unique Partner that Wears Multiple Hats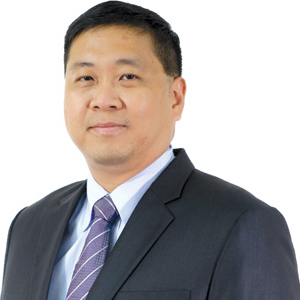 Wilfred G. Tan, CEO
Steve Jobs had his ways of challenging people to do some real soul-searching. He once asked a prospective senior leader from a soft drinks company:
"Do you want to sell sugar water, or do you want to reinvent the world?"
His 'think different' philosophy continues to inspire many entrepreneurs, pushing them to question and re-examine their lives and their businesses. Yet, businesses today represent an imbalanced classification: some believe in being directionless while leading their dormant businesses, and others have an insatiable desire to get that extra edge by 'dreaming big and changing the world.' The folks obsessed with excellence at Bastion Payment Systems belong to the latter group, who also believe that small visions don't move mountains!
The pioneering payment systems company in the Philippines, Bastion Payment Systems, enhances businesses with world-class technology solutions. Founded by a group of innovators who continuously develop ways to provide outstanding products and services to the global market, Bastion Payment Systems specializes in payment solutions, cybersecurity, health sciences and future technologies. "Our direction and vision remain clear: continuously reinvent, refresh, disrupt and push the boundaries of feasibility in sectors and cross-industries with the ultimate goal of improving the human experience through the confluence of technology, business strategy and acumen," says Wilfred G. Tan, CEO of Bastion Payment Systems.
It was 16 years ago when Bastion had its humble beginning with a vision to offer third-party payment processing solutions for developing countries. In 2005, the company was squarely focused on bridging the gap between the developed and the developing countries, taking solutions built for developed countries with their exorbitant costs and unrealistic requirements then adapting and improving them for developing countries. Bastion pioneered bespoke payment processing technologies and launched the first prepaid card management system in the Philippines. Today, Bastion maintains its prominence with its payment solutions and technologies, cybersecurity, health sciences products and services, but more importantly, its future disruptive technologies that aim to transform our world.
Spearheading Innovation in the Philippines
Bastion's uniqueness stems from its unparalleled Payment Technologies Division built from the ground up to equip customers with highly-customized payment solutions. Regardless of the industry and the growing business needs and demands of a company, this division churns out customized payment systems—be it for the acquisition of payments through traditional or online means or solutions that address remittance, Forex trading, or QR-coded payments. Tan informs, "Today, we see QR codes being widespread here in the Philippines as a means to transform and digitize payments. As part of our corporate history, Bastion began issuing QR codes along with its major client and subsidiary, OmniPay, as early as 2012. We have evolved and matured the same technology into various channels, including kiosks, online, and mobile, to name a few. We have a patent pending for a QR Exchange System, which we have filed a few years back."
To revolutionize business operations, Bastion's in-depth expertise in future disruptive technologies pushes the boundaries in every industry and empowers its clients with cutting-edge technology and systems for optimal business operations.
Bastion's future technologies division comprises hardware and software solutions for various applications, including medical and national security. "The traditional technology approach of building a minimum viable product then improving it iteratively is not an option for these critical applications. Bastion is uniquely positioned to innovate and thrive in these challenging environments," explains Tan. For instance, the company offers the only 3D Indoor Scanning subscription-based service in the Philippines to help users scan indoor areas and transform them into a realistic virtual tour and interactive map. This service can be deployed for immediate use, demonstrating 99 per cent measurement accuracy. On the other hand, Bastion's 3D Outdoor Scanning service—a one-of-a-kind tool that boasts a sophisticated 3D overlay map—is specifically developed for urban planning, crime intervention, disaster preparedness, and more. For organizations seeking high-performance, customizable hosting, cutting-edge technology with a competitive price package, Bastion comes to their rescue with it Software-Defined Router that enables businesses to shift from hardware to software routers, eliminating the problem of costly upgrades.
Technological innovation, business creativity, and our team's drive for excellence are all our magic ingredients to come out with a constantly shifting, agile, and human-driven enterprise to compete in the market
Bastion's nimble, cross-functional team also enables hospitals, clinics, and laboratories to reap the benefits of its world-class healthcare products and services to deliver high-quality patient care. As a go-to provider for high quality, technologically advanced healthcare products and services, Bastion provides its clients with globally recognized COVID-19 test kits, diagnostic machines, and point-of-care ultrasound scanners. Bastion's is exclusively partnered with Clarius - one of the global leaders inwireless ultrasound scanning technology. At the forefront of ultrasound technology, the Clarius HD Wireless Handheld Scanner is the brand synonymous to cutting-edge point-of-care ultrasound devices. The Clarius HD Wireless Handheld Scanner's wireless and mobile capabilities have been instrumental in providing medical institutions a much needed quick scan tool that helps straining hospitals provide HD patient-bedside quality imaging. "Our venture into Health Sciences stems from the blurring demarcation between technology and healthcare." says Tan.
When it comes to cybersecurity, Bastion stands apart from others with Cyber 2.0—its advanced internal defense platform that focuses on securing internal networks and machines and provides total defense against the spread of cyberattacks within organizational networks. Apart from Cyber 2.0, Bastion also helps its clients design and operate custom-built security fortresses for protecting the corporate infrastructure. Bastion is also preparing for the nascent rise of additive manufacturing, quantum computing and its impact on artificial intelligence development and the likely obsolescence of current cryptography-based cybersecurity systems.
The Power of Trust and Long-Term Relationships
Bastion's key strength is that partners and customers can count on a complete business solution tailor-fitted to their specific business requirements. Clients appreciate a partner that can seamlessly integrate critical aspects of their business operations from payments, cybersecurity, audit, and compliance, among other things. Bastion built its reputation on reliability and support for these mission-critical applications. Today, Bastion takes great pride in being selected by the Bangko Sentral ng Pilipinas to deliver the next-generation real-time gross payment settlement system through its subsidiary, Bastion CMA Solutions Corp.
Bastion controls its own financial institution, technology stack and physical data centers to provide a vertically-integrated service to its clients; this yet another key differentiator of the Company. With a dynamic team highly experienced in designing and implementing national-scale projects, Bastion focuses on innovation, not just in terms of technology but also in its business models. He adds, "Technological innovation, business creativity, and our team's drive for excellence are all components of our sustainable competitive advantage in dynamic, hypercompetitive market."
To further illustrate the benefits Bastion brings to the table, Tan cites a customer story when the company was approached by a client and a local government unit. With a long list of requirements starting with multicurrency, multiple wallet capability, mobile channel use, kiosk support, QR—all of which are innovations that have become "standard" and commonplace to date—Bastion was committed to bringing the client's vision to fruition. "We are proud that our client (and the city itself) was recognized with awards from the industry and national government for such an innovative service ahead of its time. To-date this same platform is used by over 14 million cardholders from all walks of life," reveals Tan.
As the advancement of technology and its enablement has reached a tipping point where innovations occur faster and faster, in a shorter timescale than ever, Bastion has emerged as a unique corporation with capabilities and expertise at multiple levels. "We aim to compete with not just technologically interesting solutions, but we utilize and rely on global partnerships that deliver maximum business value to our clients for the long haul using all the tools at our disposal," concludes Tan.