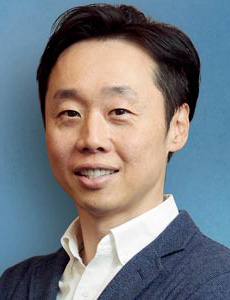 Takahiro Ishigami, President
In 1995, when the Internet had reached a popular stage, one company set to revolutionize credit card clearing was NetMove Corporation. The company is a pioneer in payment gateway for credit card clearing business. About two decades later, when the Japanese government started promoting cashless payments setting up a policy of reaching 40 per cent use of cashless payment by 2027, the payment industry struggled with numerous challenges. First of all, most of the merchants used non- EMV terminals and required to migrate to EMV. Cashless payments in Japan required a significant investment in equipment.
Similarly, micro-merchants did not provide cashless service and required mPOS service to begin cashless services. Recognizing these pain points, NetMove branched out in the payment business, providing a fully managed EMV mPOS payment Service as a Platform to help clients migrate to EMV in a faster and secure manner. "We provide our platform to several service providers. We have deployed several hundreds of thousands of payment terminals in 5 years," says Tomihito Sawada, Chairman, NetMove.
At the same time, NetMove is also providing internet security services for banks. The company offers mobile security SDK for the internet banking application, covering jailbreak or rooted device detecting, obfuscation service. As a result, this knowledge helps the company to provide payment service. "We have got the P2PE solution and Secure Key Management component certification in 2017. This is the first certification in Japan," says Sawada. In near future, the payment industry will be expected to use COTS (consumer of the shelf) as a payment terminal instead of a payment-designated device. The payment industry (PCI SSC) published COTS payment which includes these security requirements. NetMove is well prepared to provide these services in the near future based on its security knowledge.
We provide our platform to several service providers. We have deployed several hundreds of thousands of payment terminals in 5 years
Fully Managed mPOS
At the onset, NetMove conducts an initial hearing with the client to investigate their requirements for providing their service. After that, the company offers the most suitable module sets customized for them as a service. NetMove provides multi types of components and services for several clients. If the client has no platform, the company offers a fully managed service. NetMove provides vital components such as P2PE essential management service, mobile SDK, EMV migration consulting service if they have an existing payment platform. NetMove offers a fully managed mPOS payment gateway service which is constructed by a modular type approach. This means the company can provide modular type service, which is required for each client service. "We investigate what module is required for client with them and provide them each type of module such as mobile SDK, Payment Gateway, and more, which gives them the benefit as an ecosystem," says Takahiro Ishigami, President, NetMove.
Fostering New Cashless Payments
To explain its platform's effectiveness, Ishigami brings to light a case study of a successful client, USEN, a music broadcasting service provider. USEN had thousands of merchants who wanted to move to cashless services. As a result, USEN wanted to fulfill its merchants' desire to start a cashless service and approached NetMove to launch their service in a short span using their platform. In another instance, NetMove enabled a client to establish an EMV mPOS service within three months using its platform and modules. "It is a huge challenge for payment service providers to launch EMV mPOS service quickly because there are several requirements such as mobile payment with EMV regulation, security (encryption and decryption) service on the centre side. With our platform, clients can easily launch EMV mPOS," says Ishigami. With the new cashless payment terminal service, USEN was able to increase consumer payment needs while bolstering store efficiency.
Similarly, the company also provides security service to SBI Sumishin Net Bank launched FIDO smart authentication service last year by using its service. NetMove became a wholly-owned subsidiary of SBI Sumishin Net Bank (SSNB) in April 2019. NetMove provides a payment gateway service and plans to provide financial service combined with SSNB assets. "We implemented the FIDO-compliant' SaATPokepass Authentication Service' provided by NetMove. The new authentication function 'Smart Authentication NEO' was deployed by incorporating the client SDK for this service into the bank application," says Sawada. With the help of NetMove, SSNB incorporated FIDO-compliant authentication into its existing "SBI Sumishin Net Bank" mobile application. Now, a single application provides both banking and authentication functions to our customers. This eliminates the need for customers to enter passwords and verification codes for each transaction. Instead, they can log in to the SBI Sumishin Net Bank App with biometric authentication. Even when transactions are made from a PC or other non-mobile application environments, the application will confirm and approve the transaction details before they are executed, preventing unauthorized transfers. Furthermore, only the registered smartphone can remove any control when using the login approval function, preventing unauthorized logins.

"We have got the P2PE solution and Secure Key Management component certification in 2017. This is the first certification in Japan"

NetMove joins PCI SSC Community as a PO (Participant Organization) and regulation for industry requirements to keep up with industry trends and participates in their community program such as technical events. "We also communicate with overseas firms like vendors and service providers and if there is a good service, we incorporate this into our service," says Ishigami. With such forward-moving strategies, NetMove was established as a business company of Internet-related services, website production, and application development. Since then, to play the basis of exchange and commerce flow through information technology, the company is expanding into security and mobile areas to provide a variety of services. There are several restrictions for outside activities in today's challenging environment, emphasizing providing O2O (Online to Offline) payment service. And, NetMove is well prepared as it allows for both of them as a platform.