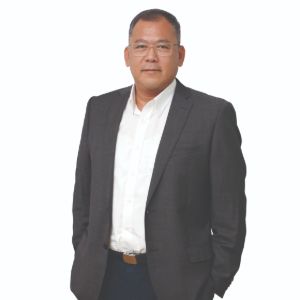 Suvicha Nalita, CEO
Tree Pay envisions bringing an international standard e-commerce platform to Thailand. Founded through a joint venture between CAT Telecom (Thailand), SKTelecom (Rep. of Korea) and NHN Korea Cyber Payment (Rep. of Korea), the company helps merchants of all sizes to gain better profitability by delivering a seamless payment experience that encompasses numerous payment methods, loyalty programs, and direct carrier billing services while ensuring top-notch security features. "We have identified that it is time Tree Pay plays a more active role in assisting merchants inreaching an increasingly positive business position," says Suvicha Nalita, CEO at Tree Pay.
By leveraging Tree Pay, merchants acquire the ability to accept all forms of payments such as major card schemes, payments through ATMs, at-the-counter payments, one-click payments, escrow, recurring payments, connecting to banks via mobile applications and net banking, and more. Nalita stresses that Tree Pay has the capability to accept card payments in the form of monthly installments—one of Thailand's most preferred payment methods. Moreover, for Chinese travelers who are accustomed to WeChat Pay as their preferred form of payment, the merchants can accept payments through WeChat Pay by making use of Tree Pay services.
Today's customers are always on the lookout for more convenient and secure modes of payment. For instance, when a customer looks to pay for products or services, the gateway not only needs to be protected, but it should also be convenient.
At Tree Pay, we always do a thorough review before the implementation of any technological innovation to justify its need
Tree Pay's PayOK (request to pay) plays a vital role for the merchants by enabling them to create a URL link to post on social messaging platforms for soliciting payments. The security features of the product not only ensure that the merchants receive real-time payments, but also that each customer is identified correctly before a transaction is completed. Merchants who have implemented PayOK have mentioned that in addition to these benefits, they could also accept 24/7 payments, send payment links to consumers immediately, build direct connections with the buyer, and more.
Tree Pay has been at the forefront of adopting innovative technologies that would revolutionize the payments processing in Thailand. However, they always look for the practicality of real-world implementation and security before incorporating them into their products. For instance, although the company has the competencies required to implement Face Recognition Technology for payment, they are currently studying the practicality and security measures that are needed to justify this implementation to the public while also looking at their response to the same. "At Tree Pay, we always do a thorough review before the implementation of any technological innovation to justify its need," adds Nalita.
"We can play the facilitator or consolidator of both buyers and sellers," says Smithi Rangsitananond, CFO, Tree Pay. Through their established connections with merchants, the company helps them identify and bring in consumers. For this, they have partnered with Edenred, creator of Ticket Xpress, that can be leveraged to approach big consumer groups and thereby offer tremendous business opportunities. Additionally, they have also designed loyalty programs such as Smart Stamp, Gift Cards, and Digital Vouchers to help SMBs achieve higher profitability.
Tree Pay looks forward to working with their shareholders' inputs and expertise in the payment industry with a vision to innovate their platforms to include all forms of payment, be mobile responsive, while still concentrating on a seamless UI and UX. "As we are involved in large special projects affecting the public, we are fortunate to have a view of the complex payment-related needs on a macro scale and more than fortunate to be able to play a part in this new front," concludes Nalita.