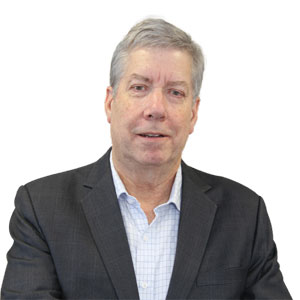 Ron DeDera, Founder & CEO
Cash is no longer the king; long gone are the days we relied on traditional payment methods. The advent of technology has completely transformed the way financial aspects and payments are managed and conducted. Today, people are leaning more toward digital payment technologies such as credit and debit cards, e-wallets, and net banking to pay for their purchases. While the cashless society is not far from being a reality, a prime concern surrounding it is security. Risk of fraud and lack of robust methods to secure card information continue to be major concerns for financial organizations. Addressing this issue, New Zealand headquartered MillenTech provides best-in-class payment authentication and identification (ID) solutions. For over 25 years, MillenTech has been designing, developing, and delivering a range of hardware and software security solutions that secure the payment/transaction ID process. Ron DeDera, founder and CEO of MillenTech, says, "Our solutions and products are designed with a clear understanding of our customers' real needs and future goals."
Among MillenTech's state-of-the-art proprietary product portfolio are PersonalisedPIN, SignInMate, PassMate, EMV card readers, and check scanners.
PersonalisedPIN is the company's instant issuance and PIN selection banking solution for cardholders to securely select a customized PIN for their magnetic stripe and EMV cards. The technology allows banks a secure and easy way to issue new or replace lost cards immediately, thereby providing instant customer satisfaction. "No more days of waiting for new cards or PINs sent via mail. They just walk into a bank and out of it in a few minutes with a newly issued card ready for use," explains DeDera. SignInMate and PassMate, on the other hand, are MillenTech's unique ID management and authentication solutions. PassMate is designed to recognize fraudulent documents and IDs. In a similar manner, SignInMate, an electronic registration system, allows visitors or contractors to quickly and securely sign into a workplace, easing extra administration staff costs. "Its offline features can be critically important in real no power/data emergencies," states DeDera.

The company's ability to recognize the need for more flexible, out-of-the-box enterprise level solutions that are simple, secure, cost-effective, with least impact on clients' internal technical resources is what makes MillenTech unique. "This competence has helped us greatly over the last few decades to provide robust security solutions and products to our customers and maintain a competitive position over many larger competitors," adds DeDera. A success story highlighting this aspect of MillenTech's collaboration was with an APAC client wanting to provide secure, personalized PINs to its new customers living in remote areas with limited communications or just simply mail. MillenTech created a Remote Mag/EMV PIN solution. "Customers that were not able to visit the bank to collect their cards and choose personalized PINs could now use Remote PIN to select their PINs externally from a branch, even without online or mobile connections," explains DeDera.

MillenTech's reputation as a trusted partner with on-time product delivery to clients is evident from their continued success. For the road ahead, the company plans on introducing more new digitized ID management solutions featuring multiple levels of variable length passwords and no password client mobile options. "Major corporates are continually upgrading internal staff PC security/audit systems. With this, and a few clicks, enterprises can now quickly encrypt and exchange documents more securely," says DeDera. Furthermore, MillenTech is also en route to expand its geographical footprint with its partners across the world.