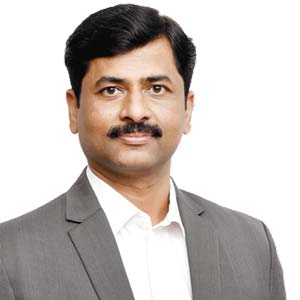 Prashant Mengawade, Founder & CEO
The payments landscape has been evolving significantly in the recent past with changing regulations and customer needs, and security seems to be at the center of this evolution considering the rising fraud risks. Undoubtedly, banks and financial institutions make every possible effort to enhance their payments experience but lack of robust security measures hinder seamless payment processing and cause inconvenience to customers. Hence, banks look to implement comprehensive solutions that can drive quick and real-time mobile payments in a secure way. India-based IZealiant Technologies fulfills these needs with its simple, quick, and secure payment solutions to simplify the transactions carried out by banks and payment processors.
The company was founded with a mission to create innovative payment solutions and become a "partner of choice" for banks and payment processors worldwide. "IZealiant's core team has witnessed the transformation of digital payments, triggered inception of IZealiant to build modern payment platform," says Prashant Mengawade, Founder and CEO, IZealiant. Instituted in 2015 in India, IZealiant today is an established fintech company driving payments and processing over 3 million transactions across the globe.
IZealiant has designed high-performance payment platforms to address the evolving digital payment requirements and empower financial institutions to expand their businesses.
The firm began its journey with QR code-based solution for a Singapore-based small payment company and thereafter conceptualized its product suite for payment processing. Around the same time, it started providing 3D Secure services that were further enhanced to a multi-factor authentication solution including OTP, mobile token, PIN, challenge response, and biometric authentication for a large clientele. Taking data confidentiality and security into consideration, IZealiant's multi-factor authentication platform offers frictionless authentication for payment processing ensuring transaction success rate. The platform stores customer data in multi-dimensional array and employs unique encryption algorithms to protect sensitive data compliant to PCI DSS guidelines.

"Our solutions are designed to enable banks and financial institutions to build on and enhance legacy payment channels through modern digital payments," mentions Mengawade. Over the years, the IZealiant team has carried out varied successful implementations, unlocking more opportunities to deliver comprehensive solutions such as Multi-Factor authentication, Payment Gateway, Mobile POS, MicroATM, QR Code payments, and Mobile Wallets. These solutions are capable of supporting payment systems for unbanked rural population based on their needs and preferences.

In existing payment applications, the authentication process is unique for each application and is not controlled on a single platform, which can lead to compromised security and customer convenience. However, IZealiant's ZealMac platform eliminates this risk and offers adaptive authentication to challenge more than one authentication based on the risk score. It also renders a single innovative platform for card based and ecommerce transactions that equips banks with a single solution rather than multiple solutions.

Within a few years of existence, IZealiant has set a benchmark by working with customers across 10 countries. IZealiant's QR code-based payment solution implemented for a leading payment aggregator, enabled them to launch first of its kind of solution in Nepal. This solution allows cardholders to use smartphones to make transactions for online shopping and at retail stores. Using its mobile wallet solution, the firm has also facilitated cashless transactions for one of the smart city enabling multiple customer touchpoints. Going forward, IZealiant plans to continuously work towards its vision of building innovative technology products as per enhanced security standards and meet customer needs. Abiding by this vision, the company has upgraded to 3DS 2.0 as per the new EMV Co standard and looks forward in implementing frictionless authentication for in-app mobile and online transactions shortly.