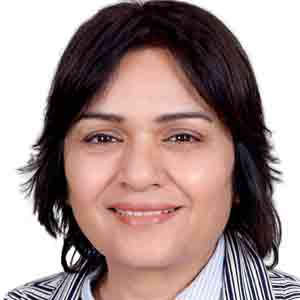 Preeti Das, CEO
While diversified digitization has been a feature of modern economies for the past decade at least, a few common concepts have managed to make a global impact. One of the most recognizable of them is cashless payments through mobile wallets, a trend that has transformed the way transactions happen today. Through phones, it has become easier to go out there, pay for purchases, skip the queue, pay bills remotely, transfer money and do much more without the effort conventionally involved. The nature of transactions has changed, while earlier, it involved just exchange of money, digital wallets have introduced a number of dynamics such as features, deals, security, intuitiveness, convenience, and more.
However, mobile wallets and digital payment services may be falling in the same trap they set out to eradicate in the first place, i.e. freeing the transactional space from a one-size-fits-all perspective. This is where DiGiSPICE's DiGiMoney comes in. Based on the groundbreaking retail strategy of Contextual Commerce, DiGiMoney focuses on accelerating transactions through secured, cloud-based data storage while offering a host of other benefits to its customers. It includes the regular features of a digital payments platform, such as P2P payment, online and offline merchant payment, domestic and international remittance, utility bill payments, recharges, insurance, local transport, and so on. Users only have to enter their details once, and carry out subsequent transactions without having to key in the credentials every time. Furthermore, it offers easy customer onboarding, location-based notifications through pre-defined geo fences, integration with surrounding systems, device-agnostic framework, intuitive wallet management, and so on.
"The DiGiMoney platform is headed towards becoming the most preferred e-wallet for users using USSD, Mobile Apps, and NFC," says Preeti Das, CEO at DiGiSPICE.
Moreover, the platform's flexible business rules management system also helps their customers surge ahead of the competition by allowing roll out of new commission structures, bonus payouts for retail, and attractive promotions and cash back with ease.
Conventional mobile wallets ensured you avoided the queue, with DiGiMoney you stay ahead of the curve
On the merchant side, the platform offers a digital merchant solution for e-commerce that allows users to online merchants. For merchants registered with the wallet, the solution lists the compatible payments solutions supported by e-commerce platforms. The alternative options streamline payment for merchants and ensures quick checkout with an intuitive and secure way for consumers to pay. "DiGiMoney has made retail transactions effortless for millions of online and offline merchants worldwide," adds Preeti.
DiGiMoney's future-native nature can be gauged from the fact that the platform is also capable of accepting payments using Sound waves. Ideally the fastest and most secure delivery medium for small files, data-over-sound technologies are being adopted by some of the most cutting-edge and innovation oriented organizations in the world. With an open API approach that enhances convenience for end-users while accelerating the inclusion of offline retailers in the digital payment ecosystem, DiGiMoney has the potential to rapidly formalize the unorganized sectors existing in developing economies. It is extremely adaptable to new feature additions, and is compatible with alternate payment mechanism frameworks such as the new short-term micro-credit focused solutions providers working on the 'Buy now Pay later' policy. Industry experts estimate these concepts-data-over-sound, Open API, and profile-based micro-credit to be the main drivers of the e-commerce ecosystem, and DiGiMoney already incorporates these elements.
DiGiMoney is, in essence, the mobile wallet of the future. As we move towards a truly IoT driven world where data will be the main currency of exchange amongst man-machine and machine-machine engagement, a common B2B2C medium is required to facilitate seamless engagement. DiGiSPICE aims to be the fundamental thread that runs the entire ecosphere through the power of data, and DiGiMoney was developed to achieve this goal in the commerce domain. Its architecture is truly future-focused, incorporating elements that handhold a user through the entire purchase journey, at the same time collecting behavioral data that helps the retailers make more evolved, tailor-made products. It also supports contact-less payments through tokenization technology and Radio- Frequency Identification (RFID) tags. The digital wallet solution protects the entire framework with multiple security layers with every transaction being encrypted and incorporating the latest in the world of security, such as machine-learning-based fraud detection engine. "It is a mobile wallet that not only transacts, but adapts itself to the user's needs and tendencies, thereby adding great optimization, convenience, transparency and security. Conventional mobile wallets ensured you avoided the queue, with DiGiMoney you stay ahead of the curve," concludes Preeti.