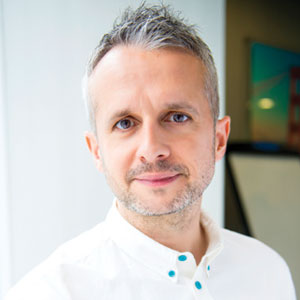 Phil Pomford, General Manager for Asia Pacific, Global Enterprise eCommerce
Asia Pacific markets are among the frontrunners with regard to the global transition to mobile shopping, with a much higher predicted compound annual growth rate than desktop shopping. Mobile commerce, or m-commerce, for instance, is predicted to become Hong Kong's most popular online channel in the near future with more than 50 percent of all online sales. Also, as banks undergo a digital transformation, the usage gap between credit cards and e-wallets in online shopping is gradually narrowing along with an increase in digital money transfers compared to the recent past. The payment preferences now vary significantly across Asia owing to the availability of diverse payment methods, and consequently, one size no longer fits all. Efficiently addressing these evolving payments-related needs, Singapore-based Worldpay provides organizations with global payments processing solutions to connect with customers, in-store as well as online. The company is a one-stop shop for omnicommerce and helps clients grow their overall business. "We offer a wide range of services including an end-to-end suite of capabilities encompassing card payment, online gateway, alternative payment methods, fraud and risk management, treasury services, and more that only a few other providers in Asia deliver," states Phil Pomford, General Manager for Asia Pacific, Global Enterprise eCommerce at Worldpay.
Worldpay's payment solutions are compatible with all the popular card services including Visa Checkout, Mastercard Masterpass, and Amex Express Checkout, as well as major digital wallets such as Paypal, Alipay, and WeChat Pay.
In addition, the company was the global launch partner for both Apple Pay and Google Pay mobile wallets along with Samsung Pay, which is popular in Asian markets.
We offer an end-to-end suite of capabilities encompassing card payment, online gateway, alternative payment methods, fraud and risk management, treasury services, and more
With Worldpay experiencing a 290 percent increase in e-wallet transaction volume in 2017 followed by a 130 percent rise by the end of 2018, the company comprehensively guides organizations on ways to optimally benefit from this upsurge. From maximizing the use of e-wallets with regard to certain types of payments such as recurring subscriptions to allowing clients to launch their e-wallets in the market as quickly and effectively as possible, Worldpay offers a range of technical integration options. "Our hosted payment pages offer more than 60 popular payment methods. We have also built a proof of concept that shows how payments could be made using a consumer's voice to complete an online checkout using a mobile wallet," adds Pomford.
The effectiveness of Worldpay's payment processing solutions can be illustrated by the company's collaboration with Thai Airways International (THAI)—the flagship carrier airline of Thailand—that was recently in search of an international payments partner. THAI needed an experienced partner to support its overseas growth strategy by managing the complexities of cross-border payments and optimizing the online booking journey through desktops as well as smartphones. The airline selected Worldpay for its global reach, vast experience of more than 25 years, and expertise in both card and alternative payment methods (APMs). Worldpay has been helping THAI keep abreast of the rapidly changing customer preferences and increasing global m-commerce penetration by widening the airline's range of payment methods and transaction currencies. As a result, THAI has registered two percent growth in its passenger traffic in Australia and 2.5 percent across Europe over the last year. With Worldpay's advanced data analytics capabilities that provide rich insights into transaction approval rates and payment costs, THAI is now looking forward to extending its operations to India, China, and the rest of APAC region.
Worldpay has scripted a number of such customer success stories with its ability to power global, integrated omnicommerce. The company now plans to expand into high-growth markets, verticals, and customer segments, including global eCommerce, integrated payments, and B2B. "We are focused on enhancing our regional footprint and helping clients expand into more new markets," concludes Pomford.

Worldpay News

Worldpay and Sage Partner to Provide Fast and Efficient Payments to Businesses
Worldpay, Inc., a leading global payments technology provider, and Sage Pay, part of Sage Group (FTSE: SGE), a market leader in cloud business management solutions, have today announced a partnership that broadens the range of card payment solutions available to businesses.

This partnership will open-up the opportunity for businesses of all sizes to deliver cost effective, simple and transparent card payments solutions. Furthermore, the collaboration will help reduce time-to-trade for businesses, a vital pre-cursor for success.

Currently, 17% of all invoices from small and medium businesses are paid late in the UK and Ireland*. The UK currently has the highest proportion of invoices that are paid late, with 9% written off as bad debt. The acceptance of card payments helps businesses get paid on time.

Worldpay is a global leader in payments processing technology and solutions, enabling merchants to accept a vast array of payment types, across multiple channels, almost anywhere in the world. Processing over 10,000 transactions per minute, the company can service merchants 24/7 all around the world, from sole traders who process small volumes through to large corporates processing millions of transactions, daily.