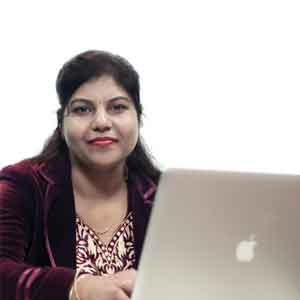 Shippu Puri, Strategy Business Development
With the emergence of new technologies, the business-to-business and business-to-customer transaction experience has changed a lot. The advancements in e-wallets, electronic payments, contactless cards, and multi-currency electronic payments have increased the competence of businesses as well as risks. As this new age payment processing market grows, fear of cyber threat also increases, which in turn has led to the introduction of severe regulations. Businesses need to comply with these regulations as it is the very first criteria that banks look at before becoming their transaction partners. Addressing all these issues is HighRisk Gateways, an online international payment gateway service provider. The company first checks and reviews the merchants' profile to assess the compliance stature, then helps them in their compliance if there are any issues, thereby enabling smother partnerships with banks and also sets up transaction gateways for them.
HighRisk Gateways specializes in high-risk merchant account, offshore credit card processing solutions for high and low-risk merchants. "It is more challenging since we do cross-border, also at the same time we have to look at the merchant industry; we have to make different merchant licenses as per the regulations," mentions Shippu Puri, Strategy Business Development, HighRisk Gateways. Designed with a high standard of innovative techniques, HighRisk Gateways' online payment services include payment gateway, credit card processing, eCheck payment gateway, offshore merchant account, ACH payment processing, and international merchant transaction.
Payment Gateway works as a boon for online businesses as it ensures reliable and secure payment processing by offering a full suite of complimentary merchant services to drive maximum payment approval efficiency. HighRisk Gateway's payment gateway also accepts fax, phone, and mail order purchases with the company's MOTO terminal.
HighRisk Gateways specializes in high-risk merchant account, offshore credit card processing solutions for high and low-risk merchants
The service has branded integration options including third-party shopping cart alternatives and a secure merchant account terminal offering data and reporting on sales, refunds and fees, chargebacks, full transaction listings, calendar activity and several more.
Other than this, HighRisk Gateways also helps merchants in accepting electronic credit card payments quickly in an affordable manner by Credit Card Processing solutions. Realizing that payment acceptance needs are different for different types of businesses and industry, HighRisk Gateways offers payment processing accordingly. It takes a unique approach to credit card payments, focusing more on online fraud prevention while strengthening the merchant's relationship with credit card providers.
eCheck Payment Gateway is HighRisk Gateways another prominent service that allows the merchant to collect the payment through check without any involvement of card. "This you can say the alternative payment method in regards to card payment, but there is no connection with the card payment, and the eCheck is completely different," explains Shippu.
HighRisk Gateway's International Merchant Account provides merchant services to internet-based businesses that enable the user to transact over the internet for any of the buying and selling processes, while ACH payment option's flexibility helps merchants in increasing their online revenue. The ACH payment option also decreases the proportion of risks associated with accepting physical checks. Another major service from HighRisk Gateways is Offshore Merchant Account that helps those kinds of merchants who want to sell their products or services out of the registered business country and want to accept payment online or through a card.
Currently, HighRisk Gateways serves a number of merchants, from IT Support (India and international) to pharmaceutical (large merchants only), Gaming/Gambling, Forex, Binary, e-cigarettes, online e-visa merchants, and replica merchants across the world. "We have a different solution for the USA, Canada, European countries, China, and Singapore. Each merchant can avail the facility according to their expansion of the business," states Shippu. From the future perspective, the company aims to serve the healthcare industry as well as also planning to launch more solutions and expand business in 2019 by adding a larger volume of merchants.