When and how to use Digital Tokens
By Christophe Uzureau, Vice President, Analyst at Gartner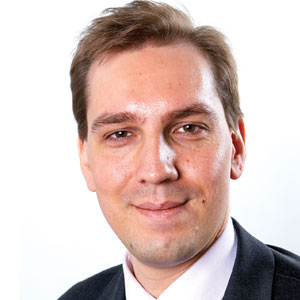 Christophe Uzureau, Vice President, Analyst at Gartner
Digital tokens, including cryptotokens, are becoming the main catalysts to create new markets, monetize new data sources and reinvent industries. However, it's is easy to forget that tokens are not new constructs. Tokens in many forms have been in existence in various markets for many years and are growing in type and sophistication.
In payments, providers have had to develop new ways to securely extend the use of payment instruments to new locations, new devices and new stakeholders, for example, tokens in the form of QR codes, payment card industry-compliant tokens and EMVco tokens.
In its basic form, a token is a representation of value, assets, identity or information, as well as an output of the contractual agreements defined by issuer of the token which could be a company/institution (unilateral), an industry (multilateral) or a community (decentralized governance).
Putting aside the hype generated by initial coin offerings, the business impact of tokenization is real. Tokens are becoming the keys to control, or at least influence, the shape of business ecosystems. This doesn't mean that tokens are always necessary, but it does imply that an organization should consider the impact of strategic tokenization.
Tokens Are Now Strategic
CIOs driving digital transformation need to manage tokens as strategic weapons. This implies that the control of or participation in the tokenization process is fundamental. Card account tokenization is mostly controlled by global companies such as Visa and MasterCard. There is a first strategic issue of whether their token services should extend to new domains. A second strategic concern is whether banks and other FSPs should take a more direct role in tokenization of payment accounts as well as tokenization of other digital and physical assets.
This especially applies to the drive to monetize data while improving consent management and traceability of its usage on behalf of customers.
It applies to both individuals and companies, which need to consider a stronger role for IoT generated data. This is generating investments in tokens that could enable new data markets and therefore facilitate the valuation of new data assets.
CIOs driving digital transformation need to manage tokens as strategic weapons
For the financial services sector, one important factor is the stance of regulators toward tokens and their underlying protocol, and whether regulators will allow new token types in exchange for more innovation and more competition.
However, by becoming more adaptable and supporting new value creation and exchanges – tokens have become essential agents of digital business transformation. Payment leaders need to define now whether they should take a more active role in the issuance of non-payment tokens. Supporting customers' desire to control access and use of their data - as well as to enable them to decide whether or not to monetize their data – is a strategic issue. And one for which regulators are more likely to support a role for tokenization.
Where to start
Gartner has developed a tokenization framework to help organizations build token considerations into their strategic thinking. The first step is to identify the value proposition of the token as well as the underlying model driving token creation and access. This will define the purpose of the token. For example, while a large proportion of new token use cases focuses on monetary value representation such as cryptocurrencies, tokenization will achieve its real potential with value creation. Enabling new markets for data assets via tokenization fits into the 'transform' category.
(Cf. slide 1)
As a result, CIOs should explore how their organization could become more proactive toward tokenization. To that intent, Gartner recommends that CIOs driving digital transformation technology should experiment with tokens by looking for:
• Inefficient ecosystem processes, resource leakages for the purpose of value maximization
• Unused, underutilized assets that can be initial candidates for the purpose of value representation
• Smart things acting as proxies for people or businesses, and ultimately for themselves, for the purpose of value creation
For the payment industry and its stakeholders, tokenization is already moving away from the tactical domain. It's time to think in terms of strategic tokenization.