What China's Payments Landscape Means for Global Business
By George Lawson, Country Manager Australia and NZ, Alipay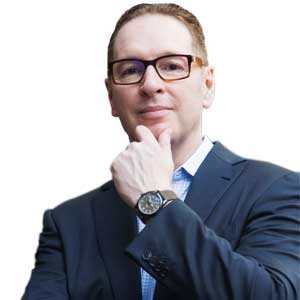 George Lawson, Country Manager Australia and NZ, Alipay
Mobile and digital payments in emerging markets such as China and India have transformed the global payments landscape with more traditional payment markets racing to catch up.
Card and tap-and-go payments may have become ubiquitous across major western economies in recent decades, but cash remained king in the developing world. Mobile phones, on the other hand, took hold in these markets, and as the payments potential for these devices was realised over the last decade, it is the markets without the card legacy infrastructure which jumped first at the opportunity to manage their payments from their mobiles.
This is most evident in China, where app and QR code-based payment platform Alipay has overtaken cash as the country's most popular payment method. With more than 900 million users around the world, Alipay is also the world's most popular mobile and online payment platform, and provides a glimpse into a potential future for western payments.
This sudden jump from cash to digital payments has broader ranging implications, providing a different perspective on what a payment platform can and should be. This extends far beyond simply executing a transaction.
Payments: The fifth P
As a result, payments is being recognised by some as the 'fifth P' of the marketing mix, adding to the traditional elements of place, promotion, product and price. As payments become native within mobile apps the functionality dramatically expands, and makes traditional payment methods increasingly redundant.
A crucial and sometimes underappreciated element of this is the central role payment platforms play in their purchase decision-making process
In China, consumers use app-based payment platforms, such as, Alipay as a lifestyle enabler rather than just payments or a digital wallet. Consumers can hail a taxi, book a hotel, buy movie tickets, pay utility bills, make appointments with doctors, or purchase wealth management products directly from within the app. As these decisions are seamlessly integrated within the payment ecosystem, it creates a compelling, simple and friction-free way for consumers to make purchase and lifestyle management decisions.
In addition to the wide variety of consumer-focused functions, Alipay provides businesses with tools to market their products and services directly with existing and new customers. Savvy businesses in China and across the APAC region are using these payment platforms as an additional marketing channel, offering coupons and special discounts to app users to entice them into their stores. Consumers in-turn become accustomed to these deals, making the channel even more essential.
For example, in Australia inbound Chinese Alipay users are greeted with special deals and offers for airport and duty-free retailers, and can also use Alipay to pay for transport and accommodation. This creates a direct mobile marketing channel between tourists and merchants as soon as the tourists land.
The China Opportunity for APAC
The rise of these hugely popular mobile payment and lifestyle platforms has coincided with and helped drive a rapid increase in the size and wealth of China's middle class. With that increase in wealth has come a boom in outbound tourism which at US$258 billion in 2017, was not only the largest in the world, but also was bigger than the second and third largest outbound tourism spenders combined—the US and Germany respectively.
This boom is forecast to continue, and by 2030, China is projected to account for nearly a quarter of the global tourism market. Chinese visitors also typically spend substantially more—in Australia they spend on average more than AU$8,000 on a trip, compared to the AU$5,000 average for an international visitor.
This presents a huge opportunity for businesses in the APAC region, which accounts for the vast majority of popular Chinese tourist destinations. However, businesses also need to adapt to the expectations of these visitors if they are to stand out among the throng of companies vying for their money.
A crucial and sometimes underappreciated element of this is the central role payment platforms play in their purchase decision-making process. Payment and lifestyle apps are an integral part of daily life for Chinese consumers so it is important that businesses engage with Chinese visitors through their preferred channel. Offering a relatable and familiar payment experience will earn the most cut through.