The Payments Battlefield
By Usman Khalid, Executive Director & Head, Deposits & Payments, Standard Chartered Singapore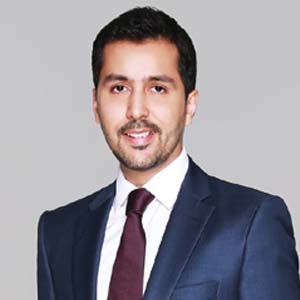 Usman Khalid, Executive Director & Head, Deposits & Payments, Standard Chartered Singapore
Payments has become a fierce battlefield that has attracted attention from a wide range of players including Governments, Regulators, Banks, Telcos, BigTechs and FinTechs. The convergence of this attention is driven by two main factors in my view: (i) Real value up for grabs and (ii) FOMO—a serious fear of missing out (on a yet to be entirely proven business case).
While a significant portion of new venture financing continues to be captured by Payments, the various industries involved are often guilty of finding problems for solutions in this fuzzy landscape. The end consumer though may not always be interested in this hype. Consumers are in general restrained by inertia and will switch behaviour only when and where they see real value.
A cookie cutter approach in this battle rarely works as each client segment and market has unique characteristics and needs. What works in Kenya may not be suitable for Singapore, and what appeals to the millennial digital natives may scare off the silver generation or even digital adopters.
The proliferation of Mobile Payments in China and Africa for example has not been easily replicated in any mature market that already has high contactless credit card penetration. WeChat Pay, AliPay, and MPesa enabled most users to leapfrog from cash directly to mobile. The incremental value of switching from contactless to mobile in a more mature market (with only form factor change from plastic to mobile) has questionable tangible benefits for users, resulting in slow adoption so far.
Value Proposition > Business Model > Technology
The golden rule is to not get lost just in the technology and recognize its role as an enabler (or even foundation) for creating real value for consumers.
A sustainable business model on top of the technology and a viable client value proposition built on that business model is the real key to success.

A good example is cross border payments where companies such as TransferWise have caused real disruption primarily via business model innovation. They have managed to create value for consumers by removing inefficiencies in traditional correspondent banking arrangements and reducing transaction costs.

Consumers value convenience, frictionless user experience and ultimately rewards (or lower transaction costs). Network effects (for peer to peer) and cross network effects (for peer to merchant) also play a big role in driving adoption for any emerging payments ecosystem. Developing such interoperable and ubiquitous solutions requires a unique form of collaboration amongst the usual and some unlikely suspects.

'Co-opetition' in Payments

Banks are realizing that the rise of FinTech offers a much bigger opportunity to collaborate than a threat to their direct business. This collaboration opportunity extends even further to BigTechs, Regulators, and even between traditional banks—opening the space for co-opetition.

At Standard Chartered, we have embraced co-opetition to help create real value for our clients. Some successful examples from Singapore include:

1. PayNow – Enables interoperable P2P payments via mobile aliases. Collaboration between top seven banks in Singapore.

2. MyInfo – Enables faster transactions leveraging Government authenticated database. Collaboration between Government and financial services sector.

3. SoCash – Enables cash withdrawals from vast merchant network (ATM alternate). Collaboration between banks and local FinTech.

4. Wallets – Enables frictionless mobile payments (Apple Pay /Samsung Pay /Google Pay). Collaboration between banks and BigTechs.

Vertical integration may not be as important as focusing on your core strengths and building horizontal scale. As the payments industry continues to evolve, we will see more examples of co-opetition across the finance and technology sectors. This again helps create real value for consumers via business model innovation and technology as the foundation. Regulatory framework and government led initiatives have a critical role to play in setting ground rules for the battlefield. The key to higher adoption will still be superior user experience, where frictionless will drive cashless.