The Case for Cashless Commerce
By Philip Glickman, Regional Head, Commercial Payment Solutions - Asia Pacific, Mastercard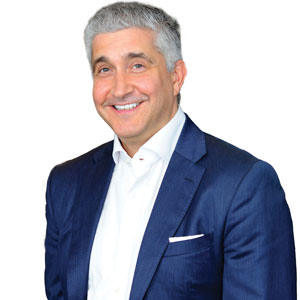 Philip Glickman, Regional Head, Commercial Payment Solutions - Asia Pacific, Mastercard
Imagine a world of cashless commerce. While the concept seems paradoxical, the reality is far more possible than it has ever been. According to a report by McKinsey, commercial payments bolstered by cross-border transactions will continue to grow faster than retail payments at a rate of seven vs five percent respectively.
Unfortunately, much of this growth remains anchored to traditional payments forms such as cash. Yet, with today's rise of the digital economy and increasingly connected, global marketplaces, businesses must change the way they transact to stay competitive. The best solution lies in digital payment technologies, which are transforming the way we do business, making it safer, more convenient, and accountable for everyone across the value chain.
Why is cash so detrimental to business?
Due to its inherent insecurity, cash presents a hefty opportunity cost for enterprises looking to scale and grow. As a physical form of payment, it is opaque, cumbersome, and difficult for businesses to track, creating blind spots for fraudulent payments.
Cash is also a costly habit. Globally, cash management costs around $300 billion, borne mostly by banks and retailers. In fact, 55 percent of banks in Asia's mature markets report the cost of cash as the main concern, while security was the second key concern at 36 percent. Cash management costs are also disproportionately borne by small and medium enterprises (SMEs), who may be unable to afford state-of-the-art security and cash transportation services, leaving them particularly vulnerable.
Despite the hindrances posed by cash, 60 percent of payments between businesses will be made with via check.
Digital payment systems enable businesses to reduce payment friction and inefficiencies across multiple markets, giving them the potential to grow and scale their business
Such technologies only hold firms back, and distance them from the promise of digital payments.
How do digital B2B payments help?
Digital payment systems enable businesses of all sizes to reduce payment friction and inefficiencies across multiple markets, giving them the potential to grow and scale their business. B2B payment solutions, like a virtual card network, ensure businesses have a frictionless and quick payment collection processes from customers no matter where they are.
Mastercard recently partnered with a leading card issuer in Australia and New Zealand to provide seamless and secure B2B payment solutions via a virtual card network for a local supply packing service firm. As one of the first adopters of the technology in Australia, the company had wanted a solution that would enable it to eliminate opportunities for fraud from its payments process.
It was able to achieve its objective with Mastercard's In Control technology. Further perks of the collaboration included a broad level of acceptance of cards amongst the supply firm's suppliers, supported by Mastercard in partnership with the issuer, providing a specialist onboarding team to help the suppliers become familiar with the tool. It was also multi-market friendly, enabling the supply packing service firm to deliver seamlessly in and across markets it operated in.
Success has been clear for all stakeholders, especially for the supply packing service firm who has seen an extension of supplier terms of 30 days on average. The company also reported improved supplier relations and tighter security around payment processes across the network, resulting in cost savings in time and resources.
How can companies start the digitization process?
There's no better time to begin digitizing a business's payments process than now. However, for payments digitization to have a long term strategic impact on business, it must be accompanied by a sound implementation plan with clear goals and objectives for the business to reap the benefits. Businesses looking to begin the digitization process can start by reaching out to their respective acquiring bank to explore the variety of products and solutions available.
The continuous advent of new innovations and solutions has opened up a world of possibilities in commerce and technology. Even a mom-and-pop shop has the potential to operate globally thanks to electronic payments. Harnessing the power of digital payments is a key step forward to future-proofing business.