Telecom operators across the Asia Pacific embrace carrier billing as a growth driver
By Filippo Giachi, Managing Director - Asia Pacific, DOCOMO Digital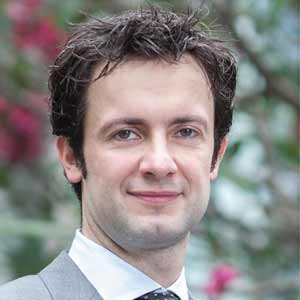 Filippo Giachi, Managing Director - Asia Pacific, DOCOMO Digital
Telecommunication companies around the world are faced with eroding revenues and increasing competition, from both within the industry and beyond. Revenues and profitability from the traditional voice and text businesses have been steadily shrinking, thanks largely in part to internet telephony and over-the-top (OTT) digital players. While the revenue stream from the data business may have been growing in the recent past, especially in emerging markets, increasing competition has steadily led to discounting resulting in reduced profitability.
Paradoxically, while these companies form the core of the infrastructure needed to power today's digital economy, they are increasingly being disrupted by companies born in the very digital ecosystem they have enabled. In an age when connectivity is commoditized and consumer demand continues to grow beyond the minutes and bytes, telecommunication companies have been compelled to look at alternative sources of revenue.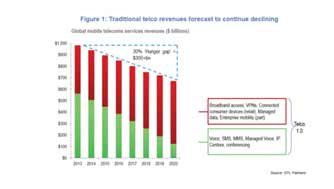 CEOs and CIOs recognize that the new wave of 5G technology will come at a cost, with massive capital expenditure needed in spectrum and infrastructure. The recovery of the upfront investment will be a long-drawn journey for most players, price wars notwithstanding. Through a concerted carrier billing strategy, on the other hand, telecom companies can partake directly in the growing mobile commerce ecosystem rather than being mere enablers. Direct carrier billing offers a scalable and cost-effective solution to unlocking revenue growth at a time like this for these telecom companies. Simply put, carrier billing enables telecom providers to realize another revenue stream while offering more value to their customers. Customers enjoy the freedom of paying for digital services through their phone bills, while merchants like Netflix and Spotify are able to acquire captive audience at scale. The current share of carrier-driven or telecom-driven mobile commerce was a fraction of the pie at a paltry $3.2 billion globally.
Through a concerted carrier billing strategy, on the other hand, telecom companies can partake directly in the growing mobile commerce ecosystem rather than being mere enablers
We believe that if telecom companies were to proactively embrace new ways of participating in the m-commerce growth story, they can unlock upwards of $100 billion by 2020.
The premium text-enabled billing, the forerunner of the carrier billing technology was introduced by telecom companies almost two decades back, to monetize value-added services (VAS) such as music or games. However, several telecom companies faced widespread consumer backlash for the lack of transparency in the sign-up and onboarding process. Carrier billing, first introduced in Japan, on the other hand, offered more transparency in the sign-up process resulting in improved consumer confidence and experience. Carrier billing has come a long way since and the total revenue from carrier billing is slated to grow to $25.3 billion by 2020.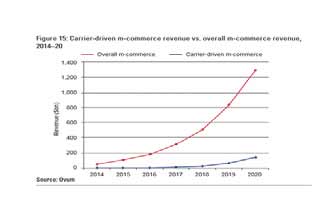 In the early days of this technology, a number of telecom companies attempted to implement carrier billing on their own. Most were quick to recognize the challenges the development entailed. Enabling a single merchant required significant investment in technology and people, for the legacy systems powering the core billing API to connect with merchants such as Google and Amazon. The attempts were suboptimal and most did not scale beyond a few standalone integrations. And this is where carrier billing platforms came in, enabling telecom companies to seamlessly onboard multiple merchants without any incremental costs while at the same time enhancing the end-user experience associated with the opt-in or sign-up process. Carrier billing offers a win-win with the end-user experience at the center of the entire platform-based approach. This approach to carrier billing also solves for another challenge, especially for the technology teams within telecom companies. Historically having developed the core infrastructure based on legacy technologies, most telecom companies today are faced with having to expend a lot of time and effort in making disparate systems talk to each other, and in ensuring consumer and transaction data does not sit in multiple siloes. And with the proliferation of new cloud-based 'tech stacks', the catch-up game is often a 'no winners' affair. A platform that enables new merchants to be 'plugged-in' within hours if not minutes without any development costs implies that technology teams can focus instead on projects with more strategic impact on the business.
The next frontier for carrier billing arguably is to enable payments for physical goods, and while it may be common place in the epicenter for carrier-driven commerce - Japan, we also find examples of public transport being enabled by carrier billing platforms in parts of Europe. Even though most emerging markets in Asia, Africa, and Latin America are predominantly 'pre-paid' with low average revenue per user (ARPU), the end-users are becoming increasingly discerning especially around their consumption of digital media. Telecom companies in these regions can partner with carrier billing platforms to offer these discerning consumers more choice while unlocking latent growth from within. Always the best way to thwart disruption.