Supporting GenX Entrepreneurs with Capital
By Dirk van Quaquebeke, Managing Partner, BEENEXT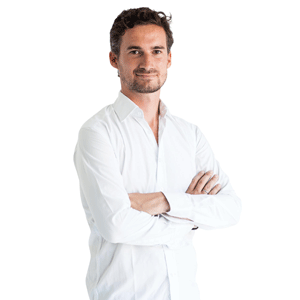 Dirk van Quaquebeke, Managing Partner, BEENEXT
As an expert on VC in the South East Areas
As a VC, there is a constant need to keep exploring the means to identify public sources and aggregating them. I think the next step for us is building up more capabilities on proprietary sources and let them be analyzed by non-humans.
Coming from entrepreneurship to VC, I always want to offer the highest possible NPS (Net promoter score) to entrepreneurs as much as I can because I have been there.
Trends observed in the Venture Capital space in the APAC region
The trends are sort of geographic in nature, and this is based on the entrepreneurs themselves and the topics they pick up. Over the last two years, we are seeing new entrants into the region. Examples within APAC include numerous categories such as financial services, real estate development, insurance etc. With over 670 million consumers spread across South East Asia alone, demographics suggest a high potential market where most are young aged and tech savvy. China capped out the maximum employable workforce last year while that number is going to cap out in India in 2050 and Indonesia in 2060, two of the largest markets in SEA. Thus, with populations being young and extremely digitally savvy, we have activities from large Telcos such as in India, Reliance Jio, is aggressively innovating on alternative monetization models in the Telco space currently giving away data and phones for free to hundred of millions of users. This is expanding the entire market. There are rivals out of China that look into the APAC region, particularly entrepreneurs who have phenomenal excess to talent in China around the AI (Artificial Intelligence), ML (Machine Learning), and Big Data and seek to expand outside of their home turf. The same holds true for venture capitalists as well as other institutional investors that come from China and look for less competitive markets.
Another is the new and old funds trend. With Singapore as the hub, the government has become pro-technological, innovative, trying to invest or fund companies in the deep tech area which starts with research and ends with matching schemes for funds.
From an entrepreneurial perspective, I want to be able to find that lone entrepreneur who builds the next big idea
Years ago, fund size in the technology space was highly intensified from the government side, but now fund size has increased with the coming of new trends.
One new entrance worth mentioning in the e-commerce arena is Amazon. Amazon entered India two -three years ago, while here in APAC, they just launched this year. I think they learnt a lot from their China mistakes and really did their homework on who and how to partner with local large families to enter in new emerging markets. These entrants shift the competitive landscape for entire industries like e-commerce and needs to be taken into account when investing here.
Identifying the potential companies to invest in
One has various sources of deal flow personal branding, creating a phenomenal network of founders, co-investors, and partners and simply a great investment track records act as a filter. In my books, our customers are the top-notch entrepreneurs. And, how would the right set of talent find out about us, would they want to work with us and why, these are question we try to constantly improve on. Reason being, we can find the right answers and improve odds of finding the next black swan. The "traditional Sand Hill road approach"—as we know it—talking about the next big thing over coffee is outdated.
From an entrepreneurial perspective, I want to find that entrepreneur who builds the next big idea but lacks access to traditional avenues to capital; he can be a researcher or a computer scientist and might sit in a capital starved country or research environment. So how can I identify that person? Data can play a big role here. Though we have various tools publically that we can aggregate and build our own analysis, but how do we identify the next cancer research company or the next treatment for disease X? This is a tricky part, and we have to work on it and constantly improve as VC.
Essential checklist that has to be maintained by startups
I sometimes give entrepreneurs the analogy of surfing when choosing their next company to build. You need to time the wave – that is likely 80-90 percent of success – if you paddle too early or too late you either get washed out or miss the wave. You have to focus and read which wave you choose, choosing the right wave will allow you to maximize the return on investment. It does not matter if you pick a small or a large wave the effort of paddling is the same – so pick a large one! Lastly, once you are on the wave, don't loose the momentum. Growth cures a lot of start-up's pains but losing momentum might magnify problems.
An inexperienced team can ride the wave of an opportunity when the time has come, but an experienced team cannot force to create a wave in most of cases. Every idea has a timing!
Points of caution for upcoming VCs
Find your style, don't try to imitate; build your own and do what you stand for and think from the entrepreneur's perspective. It could be a different experience for an entrepreneur but understanding what you want and to be able to translate and communicate that to the outside world is essential. Find your niche and try to innovate on what has been done.