Payments Made Simple
By Ronaldi Laksana, IT Group Head - Digital & Front End Solutions, PT Bank Danamon Indonesia, Tbk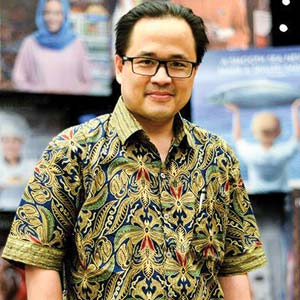 Ronaldi Laksana, IT Group Head - Digital & Front End Solutions, PT Bank Danamon Indonesia, Tbk
Simple is the right term when we refer to the payment industry, especially in the last decade or two where simplifying and enabling payments have made major progress in all business segments i.e. B2B2C - Business to Business to Customer.
Technology made this 'simplification' possible, which currently is still evolving with major breakthroughs. All stakeholders should benefit from the breakthrough, be it the business players or merchants, financial institutions, down to the end-customers itself. Payments in digital era are aligned with user behaviour and customer lifestyle. Sometimes referred to as 'payment agnostic.' Businesses should avoid having only one method of payment, or limited methods of payments as it does not provide the right customer experience. In larger scale industries like manufacturing companies, payments between them and their counterparts (e.g. suppliers, distributors, etc) should be made seamlessly since time is of the essence to increase their productivity, efficiency, as well as their target revenue.
This critical process can be expedited through the use of API (Application Programming Interfaces) in which some financial institutions have already exposed these services for private and/or public use. In some cases, APIs would provide a playground for prospect integration partners to be able to simulate and do initial testing and trial before engaging further with these services. In real life, it is like providing showcases whereby prospect customers can look up from the store shelves and try them out before confirming the purchase.
Innovations that are designed to entice customers to interact more with online payment transactions will provide endless possibilities
Within retail spaces, innovating simple payment methods other than conventional credit cards is the new norm. We keep hearing about cashless society more often lately. This builds up an ecosystem of chained benefits, including, to name a few, promoting no cash, managing less risks, providing better security, and giving much faster result. Various medias have also been introduced when it comes to payments made simple, e.g. through the use of NFCs and chip on physical cards, QR scan or wallet applications on smarpthones, and any other way of contactless payment. Source of payments can also be made in different ways nowadays, using redeemable points for example, vouchers campaigns, etc. Innovations that are designed to entice customers to interact more with online payment transactions will provide endless possibilities.
Security is the most critical underlying point in all of these methods. Simple use of tokenization can be embraced by most customers who would prefer convenience in line with their lifestyles that demand simplicity. Some can also embrace the capability of biometrics technology in lieu of simple process methapores.
Though customers can be spoiled for choice, payments made simple will induce better economic course of path.