Digital Transformation in the Asian Banking Sector
By Russell Skingsley, CTO, APAC, Hitachi Data Systems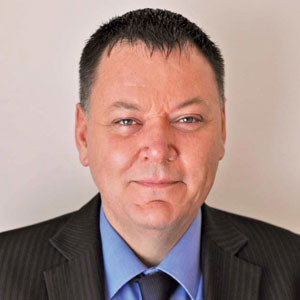 Russell Skingsley, CTO, APAC, Hitachi Data Systems
Technology and banking have always shared a critical bond; from the introduction of world's first ATM in 1967, through to today's highly digitized banking sector. It is unsurprising therefore, that those in the industry are under constant pressure to bring new, compelling products to market, and provide customers with easier, and more efficient experiences.
In particular Asia-Pacific, with its many financial hubs, has seen skyrocketing investment in banking solutions, with Accenture estimating the regional investment in FinTech increased from US$880 million in 2014, to nearly US$3.5 billion in the first nine months of 2015.
To get an in-depth look at the state of IT in banks across the region, Hitachi Data Systems got together with IDC Financial Insights to examine how the latest technology trends in Digital Transformation are creating new opportunities and challenges.
The findings revealed that despite an average annual increase of six percent in IT spending in the last four years, 80 percent of banks see high total cost of ownership (TCO) in infrastructure related investments. This has driven many to adopt solutions designed to improve cost efficiency, a factor in the rising popularity of all-flash storage in the region.
90 percent still cite regulatory compliance as a 'major concern' despite the increase in their budgets.
The IT industry has been quick to respond; developing solutions to help those in regulated industries gain visibility and improve governance of their data. When it comes to security, 25 percent of banks faced Severity 1 incidents in the past year, and with downtime costing Asian banks an average of US$1.4 million per hour, these are breaches they can ill-afford.

The changing priorities and focus brought about by Digital Transformation have forced many to look at new approaches. For example, Tier 1 banks in Hong Kong and Singapore are streamlining data processing so they can quickly detect any anomalies that could pose a threat to security. One of Australia's 'Big Four' banks has implemented a turnkey system, allowing it to reduce the costs associated with meeting Dodd-Frank compliance. Banks in India are embracing Pentaho-embedded analytics to enable the adoption of new mobile banking services through greater business insight. Meanwhile in China, a tier 1 bank saw a 45 percent reduction in IT costs after consolidated its infrastructure.

Change is taking place across the region and the good news is, according to IDC Financial Insights, 50 percent of the infrastructure spending of Asia-Pacific banks can be optimized by 2018. The question for many will be 'where to start?' Here are a few things to consider:

• Optimize TCO – Move from expensive enterprise infrastructure to cost-efficient converged solutions that can support private or hybrid cloud environments. Adopting consumption-based IT provisioning and improving core application performance are important first steps

• Take a smart, real-time approach to compliance – Use IT assets built for compliance to ensure growth. View IT as a true data broker and run mission-critical workloads through virtualization and converged frameworks

• Become an always-on enterprise — Ensure high availability for mission-critical apps, invest in always-on infrastructure and best practices, and adopt a zero RTO/ RPO strategy to eliminate traditional IT failovers

• Improve your capacity for innovation — Use data integration and analytics to identify growth, retain customers, optimize operations, mitigate risk, detect fraud, and ensure compliance

Digital Transformation represents huge potential for banks in the Asia-Pacific region.