Digital Payments as a Growth Accelerator for Offline Businesses
By Khuan Yew Lee, Head of Product, Fave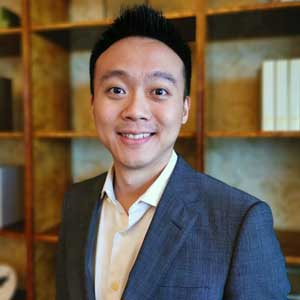 Khuan Yew Lee, Head of Product, Fave
Expansive growth of mobile payments
Gone are the days when banks are the only service providers in the financial world. Banking services could remain relevant in the industry for banks that have disrupted themselves and transformed to serve the real needs of people. By observing and often experiencing first-hand what banks offer and do not offer, new entrants see opportunity in disaggregating the components of traditional banking by offering products targeting the unserved and underserved segment of consumers and businesses with better value not just in the form of money, but also user experience and customer service.
Mobile payments by these innovative fintech companies have been on the rising trend in various parts of the world, including Southeast Asia. Most of them started as start-ups funded by investors, while some are new subsidiaries backed by large corporates. Regardless of which, vast sum of money has been invested in hopes of acquiring more customers as well as changing user mindset and behavior. As a result, these expensive marketing campaigns and promotions have undoubtedly helped in raising public awareness and educating users to a certain extent, but unfortunately user adoption and usage are too reliant on the unsustainable subsidies as active customers and transactions are observed to have significant fall during the absence of attractive promo codes or cashback.
Acceleration of offline businesses to the e-Conomy
Despite most, if not all, e-wallet players subsidizing the transaction processing fee commonly known as Merchant Discount Rate (MDR) and funding all the marketing incentives utilized by their customers, many brick-and-mortar stores have yet to digitalize their business. While these conventional offline businesses observe the market shift towards digital payments, what is more important for these business owners is knowing how the transformational move can help them to solve their day-to-day problems and grow their overall business.
Understanding the needs and wanting to help these merchants grow their businesses, Fave which is currently operating in 36 cities in Singapore, Malaysia and Indonesia across multiple categories including F&B, retail and services is committed to accelerate the transition of offline businesses to the digital economy through its digital merchant platform, FaveBiz, which provides a suite of services from payments to marketing and loyalty, operations, data as well as financing.
Enabling cashless payments beyond universal acceptance
Being able to accept all if not the most common, types of payment is rather important for businesses.
Mobile payments by these innovative fintech companies have been on the rising trend in various parts of the world, including Southeast Asia
Aside from cash and card payments, offline businesses are now expected to also accept mobile payments. A plethora of QR codes can now be seen on the overcrowded cashier counter with multiple card terminals as well as point-of-sale (POS) system with scanner and printer. While Alipay and WeChat Pay are now the duopoly of China, other countries with numerous QR payment issuers like India, Singapore, Malaysia, and Indonesia have started implementing national QR code standards known as Bharat QR, SGQR, DuitNow QR, and QRIS respectively to allow payments interoperability on the standardized QR format.
In Singapore, Fave is already part of SGQR to be able to accept payments from other e-wallet users, and Fave also partners with Alipay to allow inbound Chinese tourists to make payments to Fave's merchants. Meanwhile, unlike other e-wallets that require users to top-up or reload their wallet, Fave acts as payment aggregator that accepts payments from Visa, Master and Amex credit and debit cards linked and authorized on the app. Users in Singapore, Malaysia, and Indonesia can also link their GrabPay, Boost and OVO accounts respectively as their source of funds.
Notwithstanding the benefits of interoperable and universal payments acceptance, one of the key issues experienced by merchants is that most of these new digital payments are not integrated to each other and consolidated to their existing payment ecosystem, hence requiring extra effort and time from the cashiers to manually verify and reconcile cash payments from cash registry, card payments from card terminals and mobile payments from the respective providers on a daily basis. Integration will certainly help merchants to be more operationally efficient in order for them to truly experience the value of digital payments.
Making payments rewarding through value-added services
Similar to traditional banks which provide a collection of services from deposit accounts to credit cards, mortgages, investments and credit facilities, fintech companies could also offer a selection of value-added services to meet the real needs of their customers in helping them solve actual problems, especially when the market is so competitive right now that payment margins will be almost zero if not negative. In order to make payments more exciting and enticing for merchants and customers, Fave is offering a series of value-added services on its digital merchant platform to help merchants reach more users, get repeat customers, optimize employee productivity and grow their business.
In order to support the adoption of mobile payments for merchants and customers, Fave enables its merchants to give cash back to customers to turn them into loyal and returning customers. Merchants are also allowed to boost their sales during non-peak hours by customizing cashback rates for selected periods of time. On top of that, businesses are able to acquire new customers by advertising and selling attractive deals to millions of users. Fave has also started digitalizing ordering and payments experience for F&B businesses by allowing customers to self-order and pay when dining at a restaurant or takeaway. By offering these services to merchants, Fave is able to generate more data to share meaningful insights to help merchants understand their customers better. Merchants are also able to unlock access to more services including financing to grow their business.
Going cash-less before cashless
While the concept of digital payments isn't new, the journey towards a cashless society is a long one. With mobile payments booming in the market, cash is still king in most countries, especially developing ones and it is highly unlikely that cash will be phased out anytime soon for digital payments to be ubiquitous and exclusive. In fact, even Sweden being the most cashless country isn't 100% cash-free yet, it is simply less dependent on cash transactions than other countries.
Let's go cash-less and accelerate the transition to the digital economy together!