2018: The Year of Seamless Retail
By Warren Hayashi, President, Adyen Asia-Pacific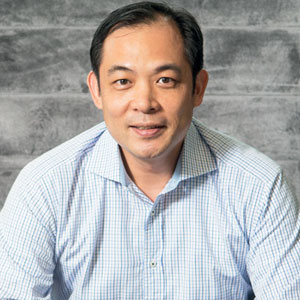 Warren Hayashi, President, Adyen Asia-Pacific
The retail world is one that constantly changing along with the ebb and flow of customer demand. It is no secret that traditional retailers have been struggling to keep up with customer satisfaction now that they have the option to shop online and via mobile phones. In response to this, 2017 was the year of ultra-convenience, frictionless payments, and unified commerce. Themes such as mobile payments, data-driven risk management, and personalized customer experiences made headlines, and dominated key conversations within the
retail industry
.
All of those topics will likely continue to be a mainstay in the retail industry. At the same time, as 2018 beckons, there are new trends that will continue to revolutionize the retail scene as we know it.
As 2018 beckons, here are some top predictions to look out for:
1. Unifying the consumer shopping experience
Increasingly, shoppers are looking for efficiency. Data has shown that millennials and Gen Z shoppers want overall customer experience that offers the best of both the online and brick-and-mortar worlds – without wasting time on either part of their customer journey. We found that 63 percent of shoppers would shop more often if they do things like return items in a store that they bought from online and 86 percent want to be able to exchange or return digitally purchased items.
Customer experience is becoming the key brand differentiator, over price and product. Customers will look forward to a unified experience that blends what they love about online and in-store shopping. As retailers increase their selling channels to boost sales, the challenge of creating a consistent customer experience that is both efficient and effective for the end-user will be crucial.
2. Conversational commerce
The increasing integration of messaging apps and online shopping in 2018 will allow customers to chat with an AI robot and ask questions, receive customer commands, and purchase products all within one channel.
Customer experience is becoming the key brand differentiator, over price and product
With conversational commerce, shoppers will have the option to interact with human representatives or the chatbots.
Domino's Pizza raised eyebrows when it first announced that customers could order their favorite fresh pie using Facebook Messenger. However, as consumers get increasingly more comfortable with making purchases on communications platforms such as Facebook Messenger, WeChat, or Line, they will do more than just order pizza. They will look at plonking down larger amounts for high-end luxury goods and clothing.
3. Augmented Reality (AR) and Artificial Intelligence (AI)
AR will be the next revolution in retail. In years past, shopping using the technology behind Pokémon Go seemed like a far-fetched idea, but that's no longer the case. Mastercard debuted an AR shopping experience that uses ODG smartglasses and checks your identity through an iris scan. With these glasses, users will see digital representations of merchandise in the line of sight and the system will display information such as price, size, color, and more. A secure payment system will use iris scanning technology for authentication.
Similarly, AI will take retail by storm in 2018 as retailers explore how this technology can make ecommerce smarter and more personalized. More and more, shoppers want retailers to offer convenient, responsive, and personalized services. With this technology, retailers can get closer to the customer by making recommendations and guiding people through the buying process through cognitive computing embedded into the website or the app.
4.Using more data to fight fraud
Golden Week, Singles' Day, and Christmas holidays are among the busiest holiday period for e-commerce retailers in Asia. In fact, the two Chinese holidays see online shoppers number in the billions as the country's e-commerce market is forecasted to reach US$1.7 trillion by 2020.
During this period, sales volumes are expected to skyrocket by as much as 30 percent, a busy time for both retailers and fraudsters. As retailers concentrate on meeting the demands on volume and traffic, fraudsters will take full advantage of this, knowing full well that less attention is being paid to the security aspect.
After a slew of high-profile breaches across the globe, cybersecurity will remain top of mind. Savvy retailers will need to ensure that their cybersecurity protocols are in tip-top condition as wider adoption of cashless payments are increasingly encouraged, securing e-payment systems will be crucial. In order to combat fraud, employing the use of data and analytics can be used to identify patterns for fraudulent activity – retailers and payment providers must step up efforts to screen transactions that warrant review.
2018 looks set to be an exciting year for retailers – success will boil down to retailers being able to offer customers a unified and seamless shopping experience. More than just buzz words and terminology, forward thinking retailers should concentrate their efforts and investment on paving a way of shopping that categorically responds to customers' needs and wants. One that integrates in-store technology, mobile, analytics and social media platforms – connecting with them at all times, anticipating their demands thereby, boosting customer engagement and increasing sales.